Why did you decide to volunteer with Projects Abroad in Fiji?
Gwen: I wanted to volunteer in a place furthest away from home as possible. I typed in what organisations worked in Fiji and by chance Projects Abroad came up. I was very happy with what they were offering so didn't even think twice about looking for something else.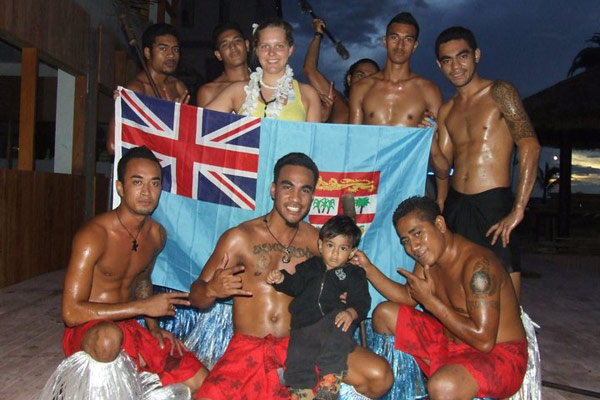 Describe your day to day activities as a volunteer.
Gwen: I'd wake up at half six, be out of the house by half 7 and be at the school by quarter/half past eight. I would start by assisting the Math class until recess, which is when I would go outside and do some fun activities. After recess I would lead the English class, which would take us up to lunch. Some days I finished at midday, other afternoons I was required to stay longer. Every Wednesday afternoon I would lead an art and craft class, which the Head Teacher and students absolutely loved.
When I finished work I would either go meet some of my fellow volunteers to put my feet up at the pool or the beach, visit a local friend I had made, take my little host sister out, or just sit and have a chat whilst drinking tea with my host mum and dad. There would always be something going in the evenings that some of the other volunteers would organize, but I usually spent my evenings drinking the traditional Fijian drink Kava! It was a brilliant way of socializing and meeting new locals and gave you a chance to listen to their stories and experiences.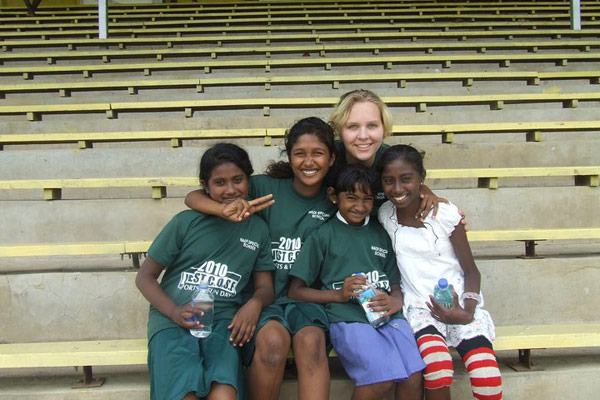 How has this experience helped you grow personally and professionally?
Gwen: Personally this experience has opened my eyes to so many doors to my future that I hadn't seen before. It has completely changed my life and it is naive to say it, but it did. The locals I met there taught me so much, supported my ideas and goals and opened my eyes to new opportunities. Academically, my dear class I was teaching, also taught me. Their laughter, content smiles and friendly gestures are pure, and they have no doubt changed me and will be a part of me forever.