View Other Details

Program Details

Timeframe

Short Term

Spring Break

Summer

Winter

Housing

Host Family

Hostel

Travel Type

Senior Travelers

Pricing

What's Included

Accommodation

Activities

Airport Transfers

Meals

Transportation

Wifi

What's Not Included

Airfare

Visa
18 travelers are looking at this program
Projects Abroad has been providing volunteer placements abroad since 1992. In Fiji volunteers are involved in Childcare Work, Teaching, Conservation & Environment, and Culture & Community. Our volunteers will have a direct impact on the local community through service projects arranged and coordinated by expect in-country staff.
Take this opportunity to volunteer in Fiji! It's an experience you will cherish forever!
Program Highlights
Choose a project you are passionate about that fits your interests
Select your own start date and duration
Get 24/7 support from our local staff
Gain practical international experience and build up your credentials for your resume
Have fun exploring the country and its culture over the weekends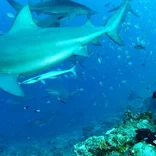 Dive in the stunning waters of the South Pacific and play a vital role in shark conservation efforts.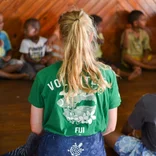 Help local kindergarten teachers and support early childhood education on the island of Viti Levu.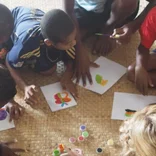 Learn about Fijian life and culture by immersing yourself in daily village life.