What do you wish someone had told you before you went abroad?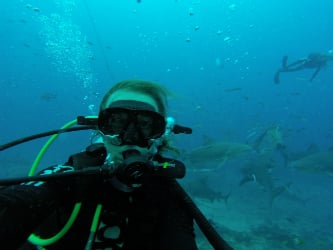 Sophie: The only thing I wish I knew before going there was that it was winter in Fiji when I went so it was a bit cold. Other than that my trip adviser (with projects abroad) informed me really well on what to prepared.
What is the most important thing you learned abroad?
Sophie: While we were there for a shark conservation project, I learned a lot about Sharks and how endangered and how important they are to our ecosystem.
What do you tell your friends who are thinking about going abroad?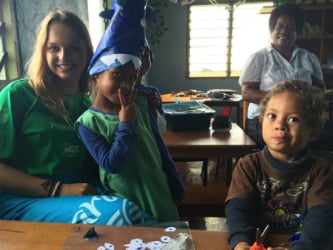 Sophie: GO! It will be the most amazing experience you'll have. No matter where you go. It opens up your views and opportunities to so many things. You learn so much, make so many good friends and really have the time of your life while making an important impact.
What's your favorite story to tell about your time abroad?
Sophie: I have so many, but one that has to do with the work we were doing there was one night shark tagging, 20 miles off coast at midnight we did 6 pulls of the net over
Tell us about an experience you had that you could not have had at home.
Sophie: Coming from the desert heartland of America just seeing the ocean everyday was something special. Thought the shark dive we get to go on was really once in a lifetime. At one point we had 43 bull sharks and 15 white tips swimming around us. That was amazing.