Why did you decide to volunteer with UBELONG in Cambodia?
Stephen: I had always considered travelling to Asia, because it seems so far removed from everyday life in the West. As I was looking into it, I discovered UBELONG and decided to do something worthwhile instead of just travelling as a tourist. UBELONG offered an affordable way of volunteering and seemed passionate about the idea of volunteering abroad. I also saw that with my legal background, their human rights volunteer project was a perfect fit.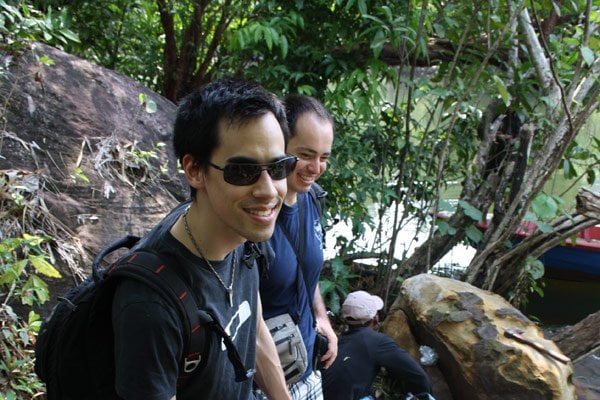 Describe your day to day activities as a volunteer.
Stephen: I volunteered at an NGO called Legal Aid of Cambodia and was placed mainly in the Land Law Project, which helps teach indigent communities about their land rights, as well as represents them in land disputes. I was working in the office from 8am to 5pm every weekday, where I helped to proofread and correct the language in reports to donors, researched new donors, and created concept notes to explain the programme to them. I was also involved in creating presentations for the LAC Directors to give, as well as helping with the other projects, such as the Khmer Rouge Tribunal and Child Justice programmes. I was also able to visit the Khmer Rouge Tribunal on a number of occasions and see the importance of my work.
How has this experience impacted your future?
Stephen: Volunteering in Cambodia was truly one of the best experiences of my life. I was able to make a real difference to the lives of people out there and I have returned to the UK feeling elated that I have helped, but also somewhat sad that it was over. It has helped me to put my own life into perspective and I am now trying to pursue a career where I can continue to make a difference.