Why did you decide to volunteer with Projects Abroad in Tanzania?
Jillian: I had always wanted to volunteer abroad someday, and I thought Africa would be a wonderful place to do that since I didn't know when I would get the chance to go again. I researched volunteer organizations and asked around, and by word of mouth and internet research, I found Projects Abroad. I ultimately chose PA because I felt like they offered the most opportunities and I felt most comfortable and safest with them since they had been around longer than most other organization. That gave my parents a lot of comfort as well. I can't really say why I chose Tanzania, I just felt a connection to that country more than the other African countries PA had placements in and I knew when I read about teaching and care there that it was the place for me.
Describe your day to day activities as a volunteer.
Jillian: During the week, I would wake up early and would eat breakfast with my roommate (who although lives halfway around the world has become a close friend of mine) and our host family, specifically our host sister. My roommate and I worked at different placements, so we would each leave our house and I began my walk to work.
I worked for the first part of my placement far away from the city of Arusha, so there were not a lot of dependable buses. On the walk there, I would meet another volunteer who I taught with. We would get to the orphanage and be greeted by screaming kids, running to hug us. We would have class until lunch, when we would have a break to play a little bit, and then have class after lunch. After classes, we would stay a little longer to play. We would walk home then, and usually meet up with a few volunteers at a little restaurant by our houses, and then we would go home, have dinner with our host family or go into Arusha and have dinner with all the volunteers once a week.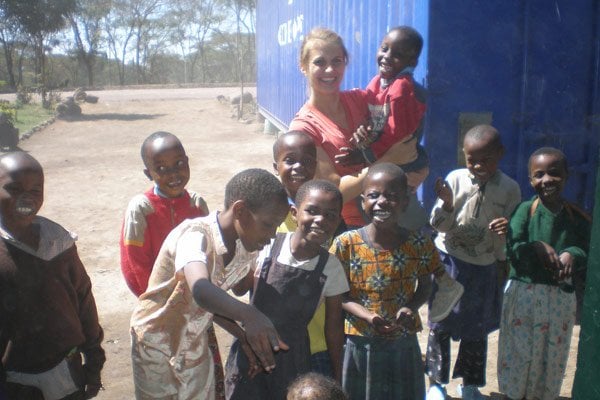 My second placement was closer into the city, so the day-to-day routine was similar, but I could take a bus to work. On weekend we would do a lot of different things...usually our laundry first, which took a good chunk of Saturday morning! We would usually go into Arusha, my roommate and I or with other volunteers, and we would go to the market, go out for a nice lunch, go to a pool for a day, etc. We also spent one week on a Safari, which was incredible!
How has this experience impacted your future?
Juliana: Before I volunteered with PA, I had never thought of a career working with children. Now, I know it's my calling and I can't imagine a life doing any other thing.
My experience in Tanzania helped me realize what I want out of life and what I feel like is important in it, and that's a gift that is truly priceless and I feel lucky to have learned at a young age before I went to college. I feel much more focused now in school and I feel meaning in the things that I am doing. Tanzania changed me as a person, and for the better. The experience helped me realize I want to give back to people everyday in my life, and that can be done in countless ways.