Why did you decide to volunteer in South Africa with SASTS?
Andrea: I was looking for an interesting organization that offered community development in SA to volunteer with and they included a tour in the package. I also saw their online videos and was excited to volunteer in SA.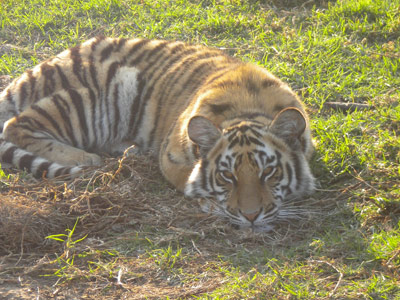 Describe your day to day activities as a volunteer.
Andrea: I would get up in the mornings and ride with my host to my volunteer project. In the mornings I volunteered at the Zonnebloem Boys School. I would grade assignments and help the teacher with other task. In the afternoons I volunteered at the Zonnebloem Cottage with the six children that lived there. I would fetch the youngest two from their schools. I would make sandwiches for the children when they arrived at the cottage from school and help those who needed help with their homework. I took the younger three children to the park on some days.
What made this experience unique and special?
Andrea: This volunteer experience was unique and special because I got to experience a whole new culture and meet so many nice people. I also got to see and do so many different things. I am so glad that I got the chance to visit SA. It was much more than I expected. I didn't want to leave. People said I would have to boil my water and couldn't eat certain food, but the food was so good there!!!
How has this experience helped you grow personally and professionally?
Andrea: As a result of this experience I will return to SA and I will volunteer in other places around the world.