Why did you decide to intern with Adelante Abroad in Madrid?
Ian: I began taking Spanish classes in 7th grade and loved it from the start. I immediately knew that I wanted my future career to somehow involve travel and the ability to speak a foreign language. What made that idea concrete, however, was four years later when I decided to participate in a two-week exchange program with Spanish high school students from Madrid. It was my first trip to Europe, and to say I fell in love with it would be a major understatement.
After high school, I enrolled at a small liberal arts school in Florida and chose to double major in International Relations and Spanish. This, fortunately, presented me with the opportunity to study abroad for two consecutive summers in Madrid, taking courses at an intensive language institute in the heart of the city. Madrid truly began to feel like home for me. The people, the food, the architecture and laid-back lifestyle all fascinated me. Plus, who doesn't want to sleep in and get to take a siesta every afternoon? So, after graduating from college in 2010, I began searching for a way to return to Madrid where my journey first started.
I hoped to find a program that would allow me to improve the fluency of my Spanish and garner some foreign work experience. Adelante turned out to be exactly the program I was looking for.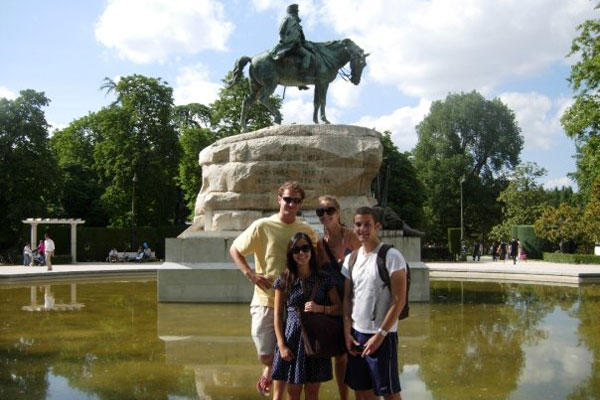 Describe your day to day activities as an intern.
Ian: Working in Madrid was definitely an interesting experience in that the laid-back Spanish work attitude was something very different from what we are accustomed to in the United States. I initially began working as a research analyst at one of the largest and most reputable publicity companies in Spain. Although my job required a lot of tedious work, the office atmosphere and my coworkers were so relaxed that it was virtually stress-free.
On a typical day I would wake and up and get ready around 9:00 AM, grab a café cortado at a local restaurant and hop on the metro to the Chamartín train station in the north of the city. From there, I would take a 40-minute train ride to a small town called Pinar de las Rosas where my office was headquartered. The commute to work would take a little over an hour, but the scenic train ride through beautiful countryside made it pass in no time. As an intern, I worked from 10:30 to 2:30 and then took the train back into Madrid.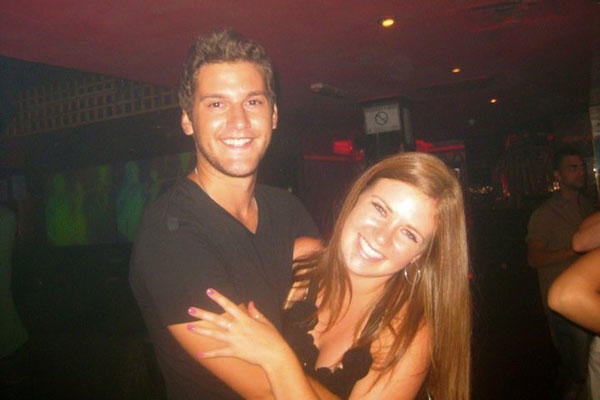 For the second part of my stay in Madrid I worked as a market researcher and translator for a global consulting company. My new job required me to work the same hours as before, but was conveniently located within walking distance from my apartment. This meant that I was fortunate enough to have nearly an entire day to meet up with friends and explore the city after work. Madrid has an endless array of museums and parks to visit (like El Museo del Prado, La Reina Sofía and El Parque del Retiro), new and delicious restaurants to try and tons of friendly and interesting locals to meet. There was never a dull moment during my stay.
Typically, my roommates and I would make dinner together at home on weeknights and dine out in our favorite neighborhoods, or barrios, on the weekends. For those of you considering studying or interning in Madrid, I would recommend checking out La Latina, Serrano or Chueca as great places to grab a drink or tapas with friends. Honestly, though, I would try to explore as many new places as possible. Madrid is amazing in that it's Spain's most populous city but doesn't feel so large that it's overwhelming. Plus, their public transportation system is clean, easy and inexpensive which makes getting around a breeze.
How has this experience impacted your future?
Ian: Interning abroad through Adelante was easily one of the best decisions I have ever made for myself both personally and professionally. In Madrid, I made some amazing friendships and met some incredible people that I know will be a part of my life forever. It's sad to think we're all so far away from each other now, but at least I have a great excuse to visit them in some fascinating places like London, Edinburgh, Budapest, Melbourne, Berlin, Milan and San Francisco just to name a few! It's awesome to think I have so many friends all over the world. I learned so much from all of the remarkable people I got to know in Madrid and I wouldn't trade the opportunity to have had met them for the world. My experience with Adelante has also directly affected my professional life.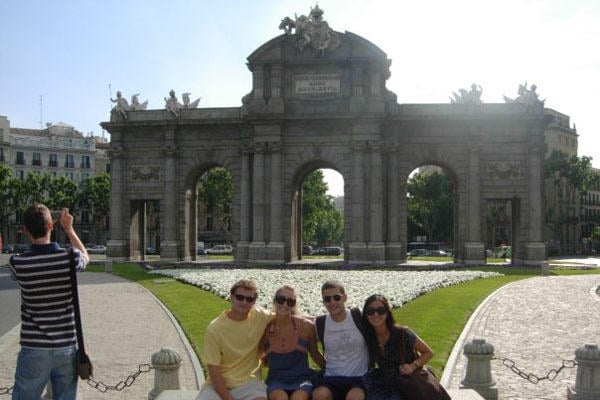 I knew that once I returned to the U.S. I wanted to take a job that would allow me to continue using my Spanish speaking skills. I did some research and got into contact with a really amazing Non-Profit in Washington, D.C. called the Labor Council for Latin American Advancement (LCLAA).
Ultimately, my overseas work experience and Spanish speaking ability helped me land a job with them as the only non-native speaker in the office. Here, I am part of an amazing and dedicated team of researchers and writers who are currently working on a national campaign entitled Trabajadoras. This campaign focuses on confronting labor issues that Latina workers in the United States are facing today by educating the public and providing policy recommendations for legislation concerning immigration and worker's rights. (If you`re interested in following our work progress or joining the cause you can at www.lclaa.org!)
This job has also presented me with the really cool and rare opportunity to be a published author. I honestly don't know if I would be in this fortunate position had I not decided to work abroad. Interning through Adelante has helped me develop professionally and establish some amazing connections and friendships all over the world. I can't stress enough how life-changing this experience has been for me. Adelante has opened so many doors for me and positively changed my perspective on life and work for good. For those of you who are on the fence of deciding whether or not to study or work abroad, I say go for it! You have nothing to lose and literally the WORLD to gain!