Why did you decide to intern abroad with Adelante in Madrid?
Lexie: I just graduated college in May and was going into law school this fall and they had an internship in the legal field in Madrid so that was the perfect time and opportunity for me. I had already been to Madrid and am proficient in Spanish so I wanted to go back there over other options.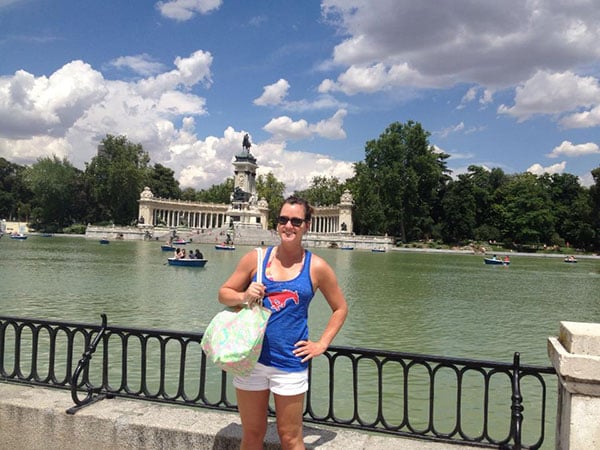 What made this experience unique and special?
Lexie: I lived in a huge apartment with my own room with university students my age and had no host family so I was really independent. Also, I got to know my coworkers really well and converse with them in Spanish and see what they could teach me about the law and life. This experience was already beyond what I could have gained from say taking university classes abroad with students I may already know and be tempted to speak English with.
How has this experience impacted your future?
Lexie: This is the best thing I could put on my resume and the best summer of my life. I gained so many friends and contacts from the experience and maybe a possible job opportunity later on. I became more independent. It took my Spanish to a higher level.
What was the highlight of your experience?
Lexie: Thanks in part to my coworkers, I got to attend a few great events with locals that a tourist would never know about…I attended a Spanish-speaking theater production that a fellow coworker was a part of in Lavapies (a very non-tourist neighborhood of Madrid) Bernabeu stadium (Real Madrid stadium) for an after work party with cocktails and DJs.
What is one piece of advice you would offer someone considering interning abroad in Madrid?
Lexie: Save up your money and do it. No questions asked. Do whatever it takes to make it happen.