Why did you decide to study abroad with Adelante in Seville, Spain?
Shannon: I knew I wanted to study in Spain, but all of the programs were extremely expensive. Adelante was the best value to go to Spain, and had good reviews on the websites I visited. When I got there, I found that my program was comparable to many other programs, it just did not have vacations included. I found that to be an advantage because I could explore where and when I wanted with the friends I made at school (many different study abroad programs attend the same school).
What made your study abroad experience unique and special?
Shannon: I really enjoyed my host family. They were extremely kind and friendly!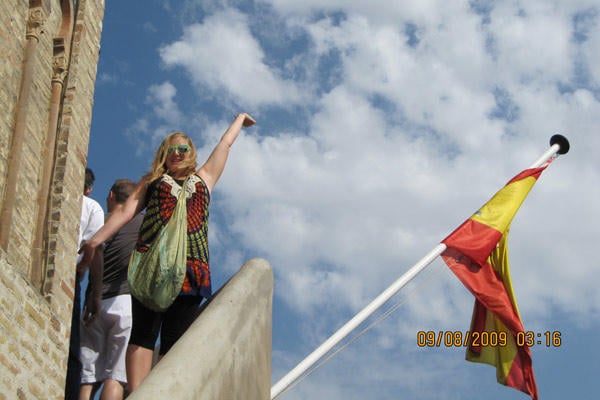 How has this experience impacted your future?
Shannon: I would really like to go back to Spain, and I am always looking for ways to go back and visit the family I lived with and the Spanish friends I made! My Spanish skills improved tremendously as well. I feel it is something that has set me apart in my application, as well. In a larger sense, it made me much more culturally sensitive.