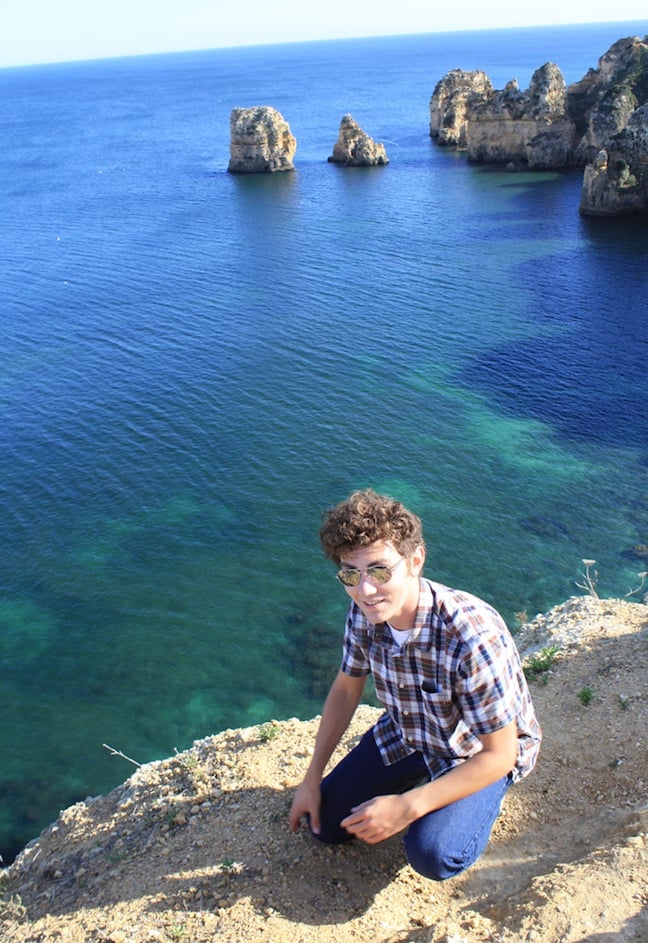 Why did you decide to study abroad with Adelante?
Anthony: As a French major, my priority was to spend a year in France, and this was in fact my original plan. However, when it was established that I could finish my degree after only one semester there, I set my sights on Spain and earning my Spanish minor. However, after meeting with my advisor, I was a bit discouraged by the options I was given since my Spanish wasn't quite advanced enough for the available programs. That was when my advisor remembered a student who had gone to Spain with Adelante Abroad. Their program, she said, was flexible and open to language learners at my level. The opportunity to live in Seville was exciting to me, and from that point on, it was decided.
What made this experience unique and special?
Anthony: What really made this study abroad experience special for me was the way that Adelante looked after me. Both my contact and my host mom greeted me warmly and went above and beyond to help me get oriented and comfortable with traveling in the city. Since the program fee included meals and laundry, I never had to worry about buying groceries or hauling my clothes to a laundromat—responsibilities I had already appreciated in France, but was glad to be free of for awhile—and I even had my bedroom to myself. But Adelante didn't stop there. Throughout my stay, my contact kept in touch, informing me of cultural events, inviting me to breakfast with the group, and even sending me to a Flamenco performance. This attention was really important to me, and I think it helps Adelante's study abroad program stand out from the crowd.
How has this experience impacted your future?
Anthony: Before I left for Spain, I was enthusiastic about the Spanish language. Now, I'm fairly in love—not just with the language, but with the culture and the people as well. My time in Spain has been invaluable to me on several levels; for example, it has had a huge impact on my professional plans for the future. Several doors have opened up for me, possibilities I hadn't considered before, some of which would involve returning to Spain. On a personal level, as someone who tends to be shy, this experience has helped me become more outgoing, independent, and open-minded--tools which will prove essential to my career. Besides that, it's given me a taste of a fascinating culture, and I'm hungry for more!