Why did you decide to study abroad with API in Grenoble, France?
Stéphanie: My decision to study abroad in Grenoble with API was relatively easy. I knew I wanted to study abroad since high school, and I started my research first semester, Freshman year of college. After talking with the study abroad advisor at my school, I was certain of two things: I wanted to study in a European French speaking country, and NOT in Paris. I had been to Paris with a school trip a few years earlier, and the most French I spoke was when I asked a waiter for a napkin, "Est-ce que je peux avoir une serviette, s'il vous plaît".
I was a French major desperately seeking to improve my speaking skills, so I needed to be in a place where English was not in option. My study abroad advisor recommended I look into API, and that's when I came across Grenoble. I knew this was the place as soon as I found it; an average sized town I'd never heard of, so probably not too tourist oriented, and therefore probably not too much English.
Even more enticing for an outdoorsy person like myself was its location in the Alps and the abundance of activities I would be able to partake, potentially with a host family sharing the same interests. To top it all off, the price for a year abroad in Grenoble was a couple hundred dollars less than a year at my home university. Once I found Grenoble, my search for a program came to an end; I applied and away I went!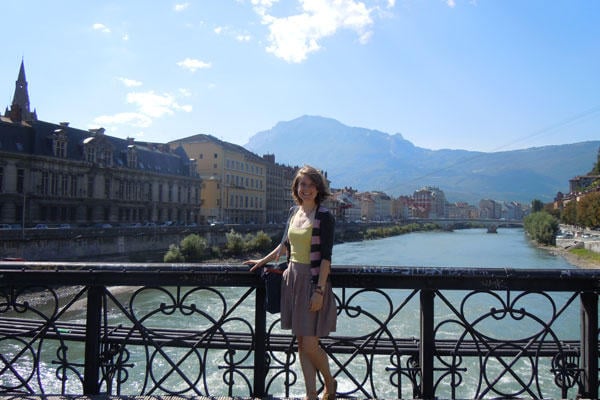 What made your study abroad experience unique and special?
Stéphanie: No two experiences are alike when you study abroad- it all depends on who you are, where you go, who you meet and who you become. I know my experience was very unique and extremely special to me because it's how I met my current boyfriend. I know, cliché boy meets girl love story, but this was different. Alex (that's the boy!) and I were pen pals for two years before I studied abroad, and I mean real pen pals, with letters and everything. I never dreamed we would meet in person given how different our lives were- he lived in the Netherlands and I was in Massachusetts.
But that all changed when I studied abroad. Over the winter break between semesters, I was invited by his family to stay with them for the holidays. I went, I met Alex, and I fell in love. The rest is history! We spent that month together, about two weeks over the spring semester, and I stayed with him for the rest of the summer, until just a week before school started here. We're going on one year together, intermittently VERY long distance, but we became friends this way, we're used to it!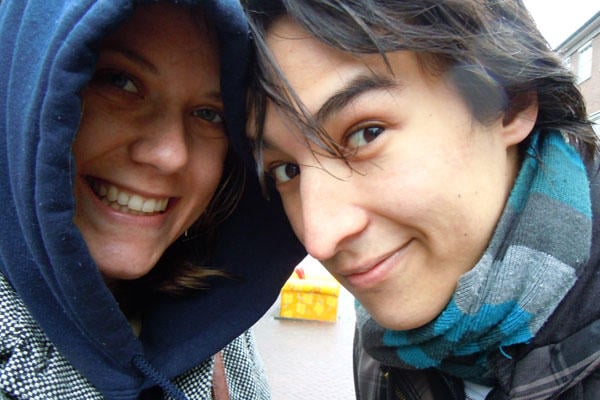 How has this experience impacted your future?
Stéphanie: Studying abroad has completely changed me as a person, student, and professional. My experiences with new people and places have helped my learn who I am, and who I am striving to be. I have become more focused as a student, and more driven in my career goals.
Though I still don't know exactly what I want to do with my life, study abroad has opened so many doors and has given me a good idea of the path I want to go down after school. I have more options and possibilities open to me now than I could have ever imagined had I not embarked on this life changing adventure.