Why did you decide to study abroad with API in France?
Kaitlyn: In regards to studying abroad with API, I had the unique experience of having a representative come into my French class as a freshman. The rep presented the API programs in Paris and Grenoble and I fell in love with the Grenoble program. The city had everything I wanted: It was small enough not to feel overwhelming, yet I could still experience "city life". Additionally, I would be forced out of my comfort zone of English and into speaking French.
As for studying with API, the program was comprehensive and had so many great perks that I couldn't imagine wanting to go with another program! I spent numerous hours on their website my junior year as I was applying and felt it was the perfect fit for me.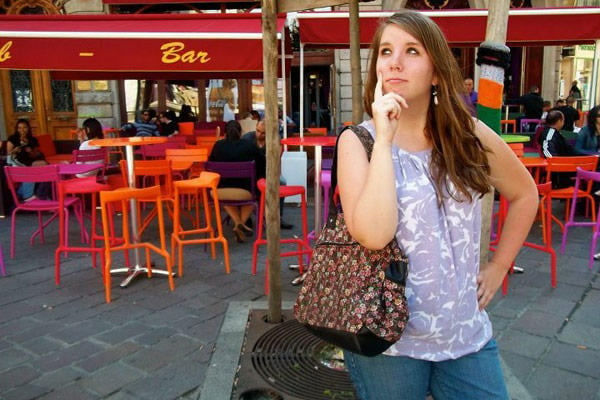 What do you think made studying in France a unique experience?
Kaitlyn: France is such a beautiful country with an immense amount of history. It was hard to walk around Grenoble and not see a plaque about a historical event that occurred in that spot. The architecture was also unique and how one would picture a French city. There was also the cultural aspect. I lived with a host family and was able to see how the French live their day to day lives. I also fell in love with French food. I had always been a picky eater, but having no choice in the meal, I was forced to try new foods. And finally, the Grenoblois really shaped my experience. Everyone was so friendly and welcoming. From shopkeepers to restaurants, everyone wanted to know why I was studying in Grenoble and if I was enjoying my experience. I always felt so comfortable in my adopted city.
How did this experience impact your academic development?
Kaitlyn: Going abroad had an immense impact on my future. Since I've been home, I've been constantly plotting how to go overseas again. It's also prompted a desire to continue perfecting my French as well starting to learn new languages (I'm picking up Irish this fall and dying to learn Spanish). I was required to take a French class this fall to finish my minor, but since I'm so happy being back in a French-speaking environment, I decided to pick up a French elective for the spring semester. Studying abroad has already had an immense impact on my life and I can't wait to see how it will continue to impact me in the future.