Why did you decide to study abroad with API in Argentina?
Ellen: It was the colors that grabbed me- API's signature neon blue with a black background. This initial attraction led me to stuff the API booklet in my backpack. Once I began reading more, I realized that API's professionalism and character extend much farther. For several weeks I picked up the booklet from my kitchen counter and browsed. Argentina? Chile? Costa Rica? I knew I wanted to be in Latin America, and it was the stunning photos of Buenos Aires, the classes offered at the University of Belgrano and API's excursion to Ushuaia- the southernmost city in the world- that convinced me API were the people for me. They seemed to have it all and played a crucial role during my four incredible months in Argentina!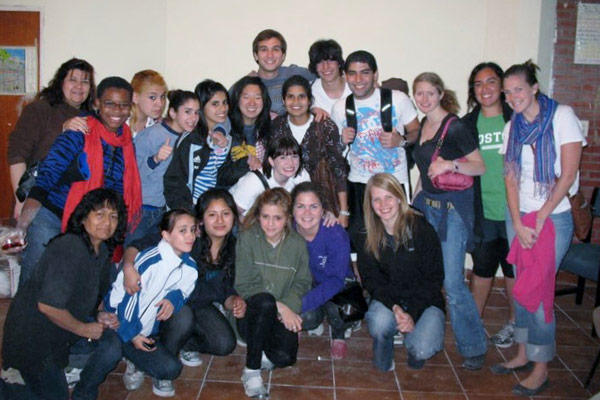 What do you think made studying in Argentina a unique experience?
Ellen: This experience was special because it was time for me to establish myself away from home, adopt a new culture and live life to the fullest. Moving from a small town in east Alabama to Argentina was the most thrilling learning experience I have had in my life to date!
How did this experience impact your academic development?
Ellen: My time in Buenos Aires made several profound impacts on me. First, it opened my eyes to a beautiful city surrounded by a charming countryside with funny, beautiful and intelligent people all along the way. My exposure to the Argentinean way of life has challenged me to think with a more worldly perspective. It's as if all my questions and thoughts went from being underdeveloped and one-side into being multi-faceted almost tangible knowledge.
I cannot say enough of what the API Argentina experience has done for me professionally. The language skills, people skills and observation skills I improved in Buenos Aires gave me everything I needed to secure a paid, for college credit internship abroad. My life working in San Jose, Costa Rica wouldn't have happened if I hadn't grabbed that bright API brochure from the study abroad office bookshelf two years ago!