Why did you decide to study abroad with API in Seville?
Eileen: When I was 15 years old, I fell in love with the Spanish language. Ever since then I have wanted to become fluent in Spanish and while my classes as a Spanish major at the University of Michigan help me improve my language skills, I knew the only way to become fluent was to be immersed in the language.
I chose Spain because I wanted to be able to travel throughout Europe while I was studying abroad and Seville in particular because I had heard from people that not too many people know English, which would force me to speak Spanish as much as possible and not fall back on English. In addition, I knew the city of Seville is not too large but definitely not too small either, which would allow me to really get to know the city and feel like it was my home.
I chose to study through API primarily because I would be able to take Communications classes in Spanish with Spanish students, which would fulfill credit for both my Communications major and Spanish major. Beyond that, I was particularly impressed by the number of excursions API would take us on, both trips throughout Spain and even international ones like Morocco--and it was cheaper than most other programs I had seen!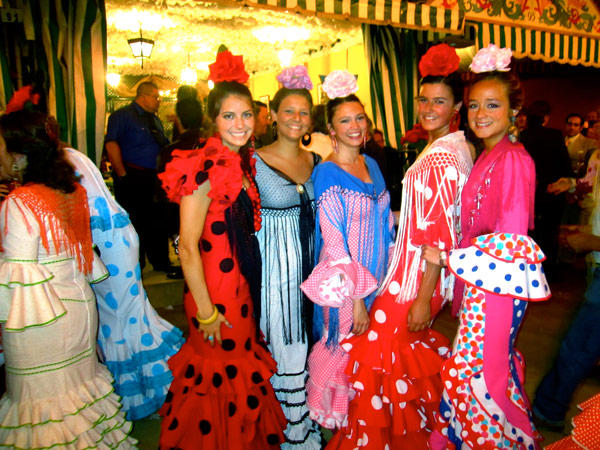 What do you think made this experience unique and special?
Eileen: The number one thing that made me have such an amazing study abroad experience was the people I met, specifically the Spanish friends I made. Through the compassion they showed in taking me out and bringing me into their friend group, I learned so much about the Spanish culture, life in general, and even helped me learn a lot about myself.
I learned similar lessons from the American friends I made, people who were from all over the country who had such unique experiences from my own. And with the cultural activities and numerous excursions API took us on, I learned even more about Spain and was able to experience things I could not have without API. But even beyond what my friends and API taught me, without my effort to keep an open mind, remain positive, and push myself to experience new things, I would not have had the amazing time abroad that I did.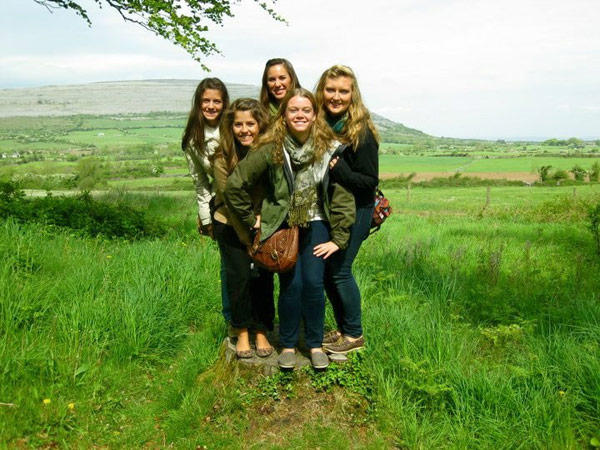 How did this experience impact your academic development?
Eileen: Being abroad and speaking Spanish everyday confirmed my love for Spanish and helped me see that I want to incorporate Spanish into my career in the future. It also has influenced my desire to go abroad again and possibly live abroad, possibly in a different region of the world like Latin America, so I can continue to improve my Spanish as well as learn about more cultures and explore our world. Overall, being abroad helped me grow to be more independent, more confident in myself, and more open about the world, all traits that have carried over into my life today and will remain in me forever.