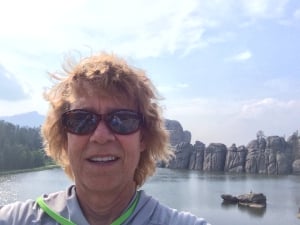 What is your favorite travel memory?
One summer I spent 10 days driving through the north and south islands of New Zealand. My task was to explore hostels, transport companies and restaurants as we planned for sending groups of students to the country.
During my road travels I was able to find remote locales to follow one of my passions; bird watching in a country filled with diverse flora and fauna. I always recommend student travelers try to do as much road travel as possible. Too much is missed with fly overs.
How have you changed/grown since working for your current company?
I have enjoyed learning about the country of Bhutan and collaborating with the Royal Thimphu College to send students for semester study. The country has the most amazing landscape, hiking opportunities and possibilities of cultural exploration. It is the only Buddhist kingdom in the world and has an official philosophy and infrastructure to promote "Gross National Happiness".
If you could go on any program that your company offers, which one would you choose and why?
I would have to say Bhutan. I recommend students choose a destination where you can participate in past-times important to you. I like non-traditional locations and "off the beaten path". Places that I might not venture to as a short-term tourist. Where I can spend time in natural surroundings and outdoor pursuits. It would be fascinating to learn about the Buddhist culture.
What makes your company unique? When were you especially proud of your team?
We offer over 50 programs in 23 countries with options for semester, summer, short course, work, volunteer, internship, teaching and customized programs. We have a program for every individual students needs.
Our number one priority is providing superior customer service to our students, university advisers and family members.
We want as many students as possible to have an international experience and are committed to full service pricing at exceptional value. This includes in-country cultural, adventure and volunteer activities and API residential staff in the host city. We partner with host universities around the globe to provide immersive and high quality academic instruction at accredited institutions of higher learning.
What do you believe to be the biggest factor in being a successful company?
Strong, efficient and compassionate leadership. All staff believing in a common mission which impacts the dedication to our goals of global understanding and the students experience. Offering a high quality product that clients want and provide high review.