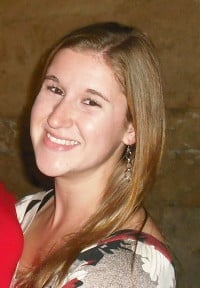 Which city did you study abroad in and for how long?
Alyssa: I studied abroad in Sevilla, Spain for one semester. At first, it was a little challenging to be away from home, but once I got comfortable, I felt like I would not have enough time to do all of the things I wanted and just get to live in such a beautiful city. I did not want to leave when the semester ended and have been dying to go back ever since.
While I was studying in Sevilla, I also had the opportunity to travel to other Spanish cities as well as France, Italy, Portugal, and Morocco. I studied at Universidad Pablo de Olavide (UPO), which is located a little outside the city. You have to take the Metro to get there, but I did not mind the commute at all. I really liked UPO because you can choose to take classes in Spanish or English, participate in activities with Spanish students, and the class sizes are small with friendly professors.
Why did you decide to study with API?
Alyssa: I decided to study with API for a number of reasons. One of the main things that drew me to API was that they plan fun travel excursions and outings for the whole group both in and out of country. I was really interested in seeing as many places as possible and also spending time getting to know the other students in my program, which these excursions were perfect for!
I also really liked the selection of classes and the option of living with a host family. I had spoken with an API alum while I was applying and heard how supportive the API staff are. They can help with any concerns you have, whether it be classes, your living situation, or the language. API just gave off a welcoming feeling that made me feel very comfortable and prepared to move to a foreign country for three months.
What made this experience unique and special?
Alyssa: One thing that made my experience so special was the host family I was lucky enough to live with. I lived with a young couple who I thorougly enjoyed talking with at all my meals (which were delicious!) and who were always caring and supportive. Another aspect of my study abroad experience that I absolutely loved was the city of Sevilla itself. The city was small enough to be able to walk or bike to most places but big enough where I never felt bored and there were always new things to see. The old architecture, the river, and the parks are beautiful and there are so many great places to eat and go out to experience the culture. The bike share system is great for getting almost anywhere you want to go. Finally, the close friendships I made with the other students in the API program really made my experience special. Traveling and having classes with a relatively small group of people allowed me to get to know them well and always have someone to explore with.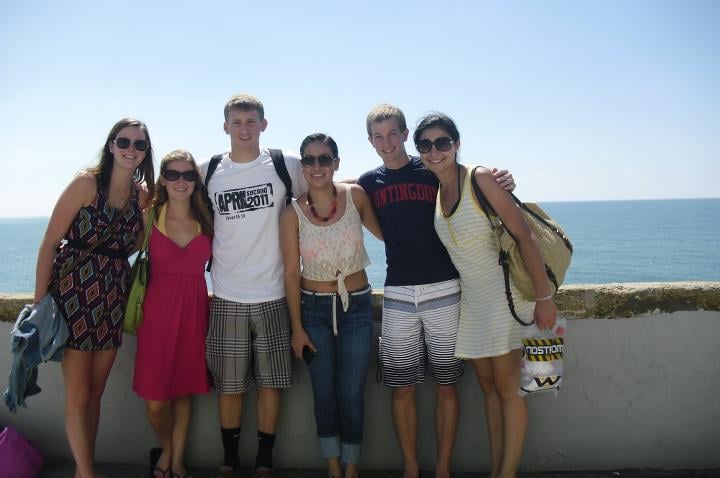 How has this experience impacted your future?
Alyssa: This experience has been very influential for my future plans. It deepened my love for the Spanish language and confirmed my decision to pursue a career in which I can use those skills. Studying abroad also made me much more independent, confident, and flexible, which has made me more willing to take advantage of opportunities outside of my comfort zone. For example, I have applied to spend a year volunteering in Latin America after graduating from college. The experience also increased my already strong passion for travel and made me more curious to see the world as a I get older.