Why did you study abroad with Central College Abroad in Granada, Spain?
Holly: I knew that I wanted to study abroad in Spain but did not even know where to start. When a rep from Central College set up in a booth at my school's student center, I decided to check it out. Other than being really easy to work with and allowing me to easily transfer my credits, I was drawn to their program from the astounding reviews and because of the fact that they offer a Moroccan cultural exchange within the first month. Granada is a city FULL of students and the Central Lenguas Modernas that Central partners with offers classes for literally every level of Spanish. It made it really easy for me to find exactly where I fit.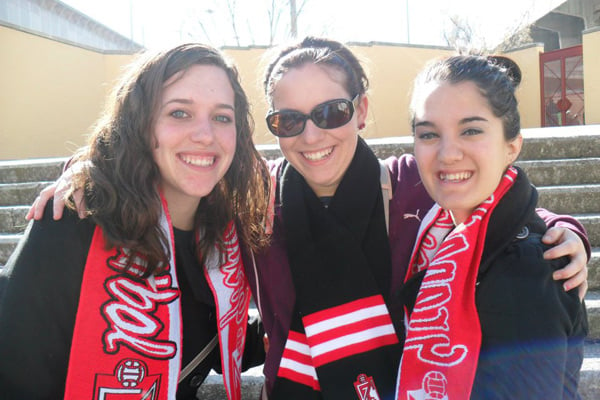 What has made your study abroad experience unique and special?
Holly: Especially in my case, Central did an incredible job matching me with a roommate and host family. It seems like it was just yesterday that my plane was landing in Granada and my eyes were wide with both fear and excitement. Never in my life did I think I would be able to call such a place home and fall in love with every part of Granada. I had the opportunity to make Spanish friends and travel to other countries in Europe. Central hosts excursions to different cities around Spain that allows us to get out of Granada an experience other parts of this great country giving us both a guide, and free time to explore.
How has this experience impacted your future so far?
Holly: Personally, I have been able to experience so many different cultures. I will never again look at things through my tiny American lens. I have learned to appreciate the differences in food, religion, and every day life as well as learn about different governments, family living, and ways of thinking. Professionally, my experience in Granada has been invaluable. Especially the improvements to my Spanish (my progress has been incredible). Academically, this has been a challenging but rewarding experience that I know will help me in my grad school search.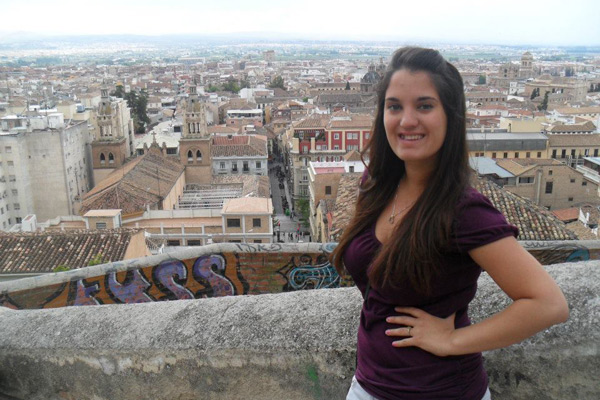 Any final thoughts?
Holly: I am blessed to be living in this country – I am reminded every day. I love my morning walks to school and the slow pace I get to take on my way home. I love the sites of palm trees and snow capped mountains in the background. I love seeing whole families take walks together and random strangers in heated conversations about last night's futbol game. I love Spain– even on the days where I feel like I can't do this anymore.
I am blessed to see little pieces of history in a place so different from where I'm from; like trips to Ahlambra, Sacramonte, Albaycin, the list goes on and on. I am blessed to have a new experience with things from generations ago with new friends. And I am blessed to hear the sounds of the Madrid game coming from the television in la salon and hear the shouts of my host brothers and the incessant laughing of my host mom. My life here is blessed. I could not ask for more.