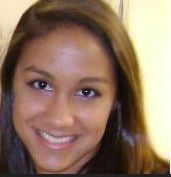 Highlights: The highlight of my academic experience was gaining personal experiences with the professors. They were some of the most engaging teachers I'd ever had. They were very patient and really came to care about the students' success. Whenever we would take breaks it was always great to see the professors coming outside to talk with us, there was a friendship that was created.
The highlight of my Granada experience was visiting all of the old Arabic sites. There was so much interesting history that was only specific to Granada that you wouldn't find in any other part of Spain. The best part was two days before I left when I got to experience an Arabic bath in the original architecture.
Morning: I had class from 8-12 with a 30 minute break. I loved my walk across the river to class; the rows of trees and winding pathways were enchanting. It is one of my most memorable moments in Granada. You do much more walking in Granada than you normally would in the states, but it is worth it because of the scenery. Sometimes I would stop by a bakery before class and grab a napoletina chocolate pastry. My morning class was fantastic, it was very personable and intimate, there were only around 8 people in the class including myself.
Afternoon: After class I would go to my flat and eat lunch with my host family. It was wonderful to have a home cooked lunch every day and interact with the family. The food was always fresh/organic and tasty. Although, it was never similar to any American dish I had, I was rarely disappointed with the flavor. Then we would all take a siesta(nap) and my host parents would return to their work. Then I would work on homework or go hang out with friends at any number of the parks or plazas in Granada.
Evening: During the evenings I would go out for tapas with my friends and sometimes beforehand I would go shopping. The evening time in Granada was really pretty, they always have lights, pretty much Christmas lights, hanging around. When it was much later in the evening I would go out to the nightlife, I rarely felt unsafe when me and a group were out in the middle of the night.