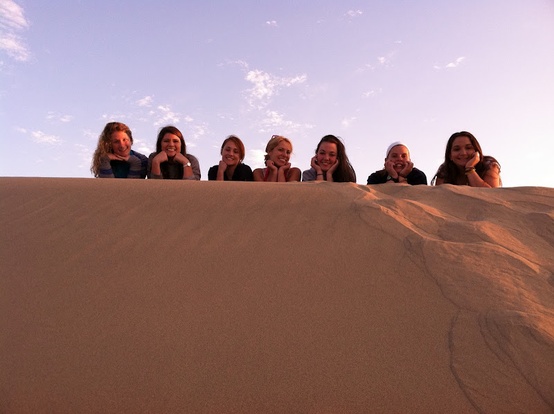 Why did you decide to study abroad with ISA in Lima, Peru?
Michelle: I decided to study abroad with ISA because they were well organized and offered a wide variety of opportunities and locations to study. I chose Lima because Peru is not a country that most people think about going to in order to study. I knew that Peruvians spoke one of the most pure forms of Spanish, second to Colombia. I thought it would be a perfect place to learn about an amazing prehistorical culture as well as learning about their modern culture that's elements are slowly diffusing into our own. ISA Lima offered 3 types of experiences in different universities as well as great excursions.
What made studying in Peru a unique and special experience?
Michelle: The people I met really made this experience special for me. I made great friends and learned a lot about the culture by having an insiders point of view. Being able to integrate into the society by speaking with my host family about politics, religion, and the future really allowed me to understand what it would be like to grow up in a different country. I was also able to become more fluent in Spanish and learn more about the society in a way that you could never learn in a classroom.
How did this experience impact your academic development?
Michelle: This trip impacted my future in many ways. Since studying abroad in Peru, I have gone back to work on an archaeological site with the university there. Because I had experience living in Lima, knew the university as well as the history, language, and culture of the country, I was able to help lead my fellow students and give them advice during our stay.
Once I complete my undergraduate degrees in Anthropology and Spanish, I am going to go back to Peru to work at the same archaeological site, work in the laboratory of the school in which I studied, as well as possibly work with international students who come to the university.
Although I do not know exactly what I will be doing with my future long term, I know that I now have family in Peru. It was an experience that I would repeat a thousand times over and I would not trade it for anything in the world.