Why did you decide to study abroad with GlobaLinks in Newcastle, Australia?
Lindsey: I chose to study in Newcastle, Australia, because the Uni was close to the Central Business District (CBD) and the water. I wanted to go to a place where I spoke the language and where I could be close to the ocean. Choosing Newcastle, I was only a 10 minute train ride from the shore. I didn't want to live in a big city because I prefer the beach, and Newcastle has five of the most beautiful beaches fairly close together.
Additionally, I could live on campus with Australians. I picked Evatt House because it was mostly Australians; around 80% Australian students and 20% International students. However, "international" didn't just mean the U.S.; it meant a plethora of different countries. I knew I didn't want to live with just Americans if I was going overseas, and Newcastle provided me with diverse living arrangements and the close proximity to the Pacific.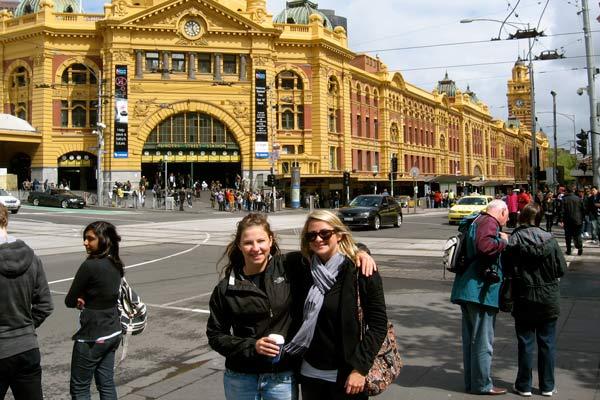 What made studying abroad a unique and special experience?
Lindsey: I think that the people I lived with at Evatt House made my study abroad experience unforgettable. I didn't take the tourist route in my travels around Australia, but I got the insiders view instead being that the majority of my friends were Australian.
Evatt House had an event planned nearly every weekend, whether it was a wine tour, a ridiculous themed party, or a holiday. I was too busy to do anything else but live in the moment. Two years later, I'm still in touch with a fair few of my Aussie friends. I was lucky enough to learn the true meaning of "mateship."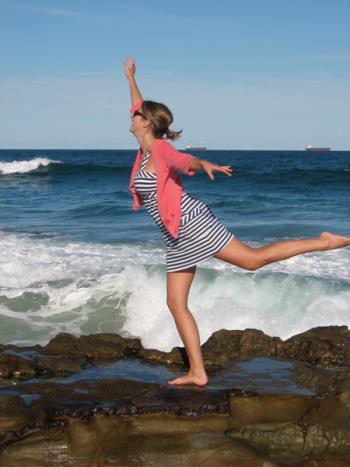 How has this experience impacted your future?
Lindsey: Studying abroad in Australia changed me profoundly. I came back wanting to integrate the insouciance and warmth that embody the Australian people into my own life. However, I had a hard time readjusting to life in America. I decided to figure out if I was alone in feeling displaced in my own country. For my senior thesis, I researched the psychological effects of culture shock and reverse culture shock.
I interviewed students who had studied abroad all over the world for different lengths of time and did a great deal of research. Based on my interviews and research, I created a model of reentry designed to help students utilize their study abroad experience and hopefully, alleviate some of the negative feelings associated with reentry. Currently, I am looking to pursue a career in International Education and Study Abroad so I can help students realize the full capacity of their time overseas.