Why did you decide to study abroad with GlobaLinks at Korea University?
Andrea: Since high school, it was in my heart to go to Asia. At that time I was enamored by the cultures and customs in East Asia. By college, my interest and fascination had only increased and I wanted more than ever, to travel to Asia. Korea, to me, is kind of a unique melting pot of North East Asia it has major histories with both China and Japan, two extremely dominate cultures, as well as boasting it's own rich culture.
From the day that I decided to go to college, studying abroad seemed like a given. I've always been a globally minded person, dreaming of really experiencing cultures and societies, not just doing the tourist thing. Studying abroad for a semester or a year, really immerses you in world in a way that's really incomparable to any other.
As a student at a small university, I almost didn't think it was possible to go to Korea or anywhere in Asia, but a quick online search lead me to AsiaLearn, which, it turned out happened to be an affiliate of my university. I browsed the programs and the benefits offered and started the application right away.
I chose the Korea University program because it fulfilled both my academic needs and my curiosities. AsiaLearn was really terrific because it allowed me the opportunity to be part of a group of other American students which, as it turns out is one of the most valuable things when you're living nine thousand miles from home in a non-English speaking country. AsiaLearn also makes things simple - they tell you what you have to do to get abroad and they help you do the things that your university needs you to do, everything from course pre-approvals to visas.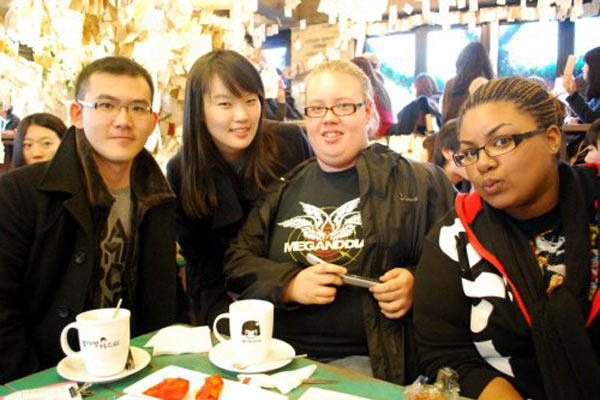 What made your study abroad experience unique and special?
Andrea: It feels like everyday there was something special and memorable; I've been back for over six months now and there isn't a day where I don't think of something that happened in Korea. I met so many people from all over the world, Koreans, Japanese, Spaniards, Swiss, Peruvians, Mexicans, Australians and Americans alike. Living in the International dorm and going to class with all varieties of people was so eye-opening; we were all stuck together so we definitely tried to make the best of it.
The KUBA program as Korea University is really great at exposing you to the Korean university student's life. You get matched up with a buddy and then your buddy is part of a group with ten or eleven other buddies and their charges and throughout the semester the buddy group it's a great way to make friends with Korean students.
Being in Seoul in itself as a great experience, something like half of the population of South Korea lives in Seoul, it's got all the
comforts of a modern city, but you'll find sprawling parks and mountains on the outskirts, there are so many cultural activities and
events held in the city. Sure, you could go and do it all on your own but when you have a few friends everything, every adventure, even getting lost for hours can turn into a great memory. That's one of the things I got from AsiaLearn.
When I first landed in Korea, I had to wait at the terminal for all of the students in the program to arrive, then AsiaLearn's Bridging Cultures Program begins. So, with a whole bunch of people feeling exactly like you, jet-lagged and tired, you go off to the southern city of Busan and do a whole bunch of new things together. In those four days, I made some great friends with whom I could not even imagine how my year abroad would have been without them.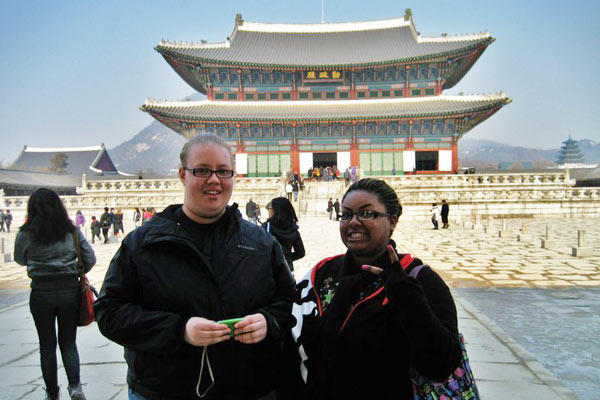 How has this experience impacted your future?
Andrea: Academically, Korea University is one of the top universities in Korea, the faculty in my department were really relevant in the fields and they enjoyed sharing there passion with the class. It was really a great experience to learn from them and having the opportunity to get a slightly different perspective on economics and policy. I was also able to get into a history course that was specifically a Korean history class.
Personally, I was able to actualize a dream, I managed to discover a passion for Korean culture and language, and I made my best friends. It's difficult for me to describe all that I was able to take from the experience, there is so much and every day I find myself benefiting from some thing I did or connecting with a person that I'd never have met before. There is so much that I gained that makes me a better person, a better global citizen more prepared for the future.