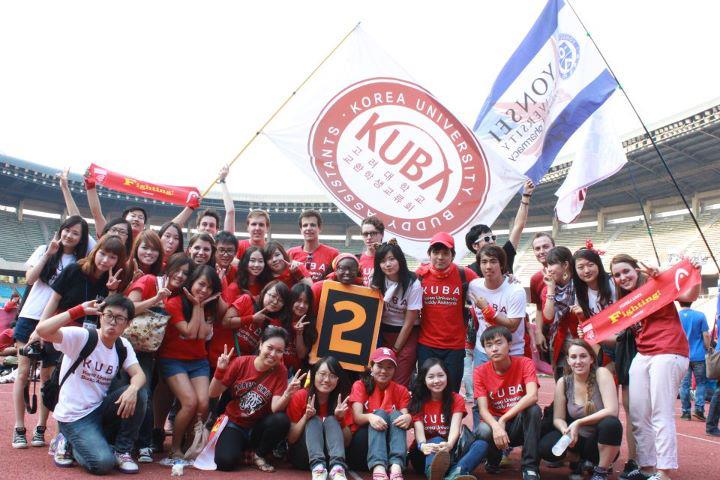 Why did you decide to study abroad with GlobaLinks?
Javahnda: GlobaLinks is a leader in the field of study abroad and International Education and have been sending students abroad for over 20 years now. So they have extensive knowledge and expertise on how to provide an enriching and life changing study abroad experience for the students who decide to participate in one of their programs.
What made this study abroad experience unique and special?
Javahnda: Well this was my first time studying abroad and traveling outside of the U.S., so it will always be a memorable experience in my eyes. I did not expect to fall in love with Korea and the Korean culture so quickly, nor did I except to meet so many amazing people from all around the world, who I still keep in touch with to this very day.
Describe an example when GlobaLinks went above and beyond the call of duty to ensure you had a great experience abroad.
Javahnda: I think GlobaLinks went above and beyond my expectations since they helped me overcome my worries about going abroad by myself for the first time. By participating in their "Bridging cultures program", I got to meet and bond with other Globalinks participants studying at Korea University for the first time and gain a support network, along with meeting some yearlong program students, who gave us tips and advice about how to take advantage of our time abroad.
How has this experience impacted your future?
Javahnda: This experience has helped me greatly in deciding that I want to enter the field of International Education utilizing the Marketing skills I have in hopes of encouraging other students to go abroad and become global leaders. GlobaLinks has assisted me even after returning home and through them I have been given the opportunity to be an "Alumni Ambassador", which is a position any GlobaLinks Alumni can apply to become and help promote study abroad on their campus. Also, I was given the honor of being their first ever President of their Alumni Association this year, so I owe a lot to GlobaLinks and their dedication to study abroad.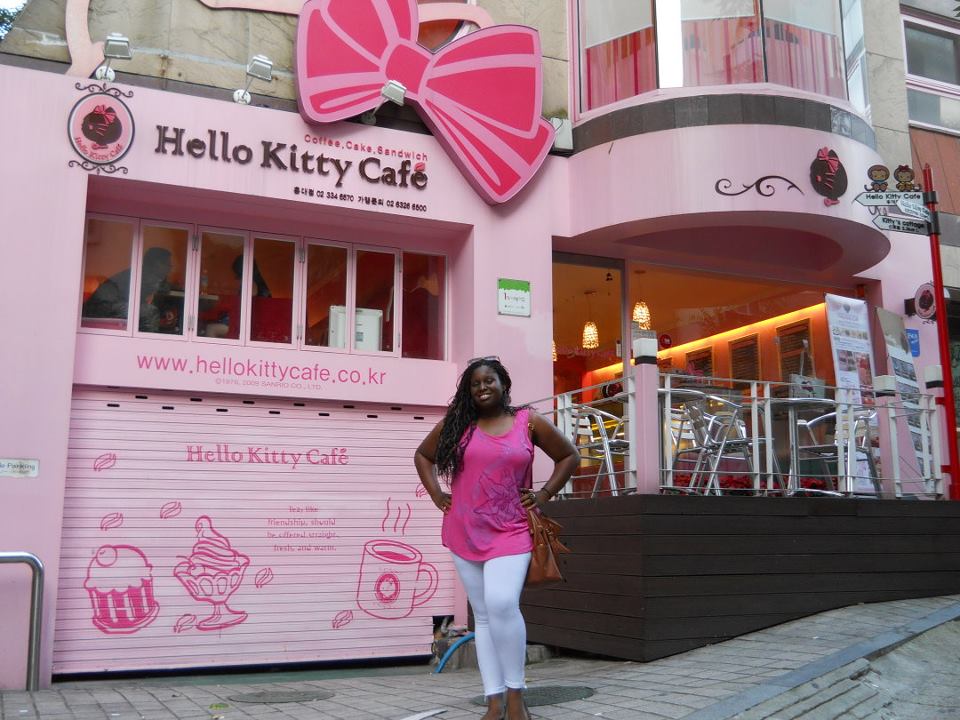 Highlights: Tough question since I had a lot of highlights during my time in Korea. I think one of my favorites is a mini trip I took with a couple of friends to a nearby island next to Korea called "Jeju Island". Flights there were extremely cheap (about $80USD roundtrip airfare) and Jeju is absolutely beautiful. The atmosphere is very laid back, in comparison to Seoul and there are many great tourist spots. Jeju Island is known for their oranges (kind of like a Korean version of Florida) and they sell a wide assortment of orange relate foods and goods, in addition to a wide variety of chocolates (particularly their Jeju "Cactus" flavored chocolate is very famous and surprisingly delicious!). Also, they have a pork delicacy known as "Black pig", which is considered to be a well-known dish on Jeju island and a must have for visitors.
Lastly, we visited a smaller island close to Jeju called U-Do Island. The island is extremely small with a population of around 300 people. We got to explore U-Do's village areas and forests on our own and rented ATV bikes for 5,000won per hour ($5USD), which was extremely fun getting to tour around on fast bikes! I highly recommend future students to set aside the time while in Korea to visit and explore Jeju. We were there for about 4 days and explored the whole island within that timeframe.
My other highlight is when I participated in what is known as the "Ko-Yon Jeon". Ko-Yon Jeon is a set of sports related matches between rival schools, Korea University and Yonsei University. It is held during the fall semester of every year, and highly recognized throughout Korea. Many Korean celebrities, politicians, and other influential figures encourage each school/team as the matches are a week long and consist of sports such as Baseball, Soccer, Rugby, Hockey, and Basketball. The best part about the games is all the cheering each side does for their respective team. A few days prior to the start of Ko-yon games, they teach both Korean and international students all the various cheers (about 7-10 different ones) and during the games you cheer for about 3-5 hours at a time!
It sounds tiring, but it is actually extremely exhilarating experience as it is a great opportunity for international and Korean students to bond, support their teams and show school spirit. Luckily, Korea Uni. Won the Ko-Yon games during my time there and so there was a huge celebration on campus filled with free food and drinks paid for completely by Korea Uni. Alumni.
Morning: A typical morning in Korea consists of grabbing a quick breakfast; usually either coffee, flavored milk or juice and a fresh pastry from either one of the numerous convenience stores or cafés in the area right next to campus. After that, I would walk to class (10-25 minute walk usually). After classes, I would go to the Global Leadership Hall on campus and take a quick nap in one of the official napping facilities (they have actual beds and everything!) or I would just walk back to my dorm and take a short rest there.
Afternoon: A typical afternoon is meeting up with friends and having lunch at one of the numerous (cheap) restaurants located around the Korea University district area. On my more busier days I would just grab some street vendor food, which is always available and have a lunch on the go. If I have no classes that day, then my friends and I would hop on the subway and visit a nearby district (usually a 10-2 minute subway ride) and have lunch there. Our lunch consisted of either eating traditional Korean food (like Kimchi, Bulgogi, Rice, Bibimbap, noodles, etc) or other we would go to a place that serves foreign food options such as pastas, burgers, Indian, Chinese, or hot sandwiches.
Afterwards, we would go to a coffee shop and order dessert such as cakes, ice cream/gelato, or Bingsu (a Korean dessert consisting of sweet shaved ice and your choice of toppings) and chat. After that, we would wander the streets of Seoul, going to various shopping centers or street vendors who sell clothing and accessories such as bags, sunglasses, socks, K-pop paraphilia, etc.
Evening: In the evening, the nightlife in Korea is amazing with plenty of options for everyone. Some evenings after having dinner with friends at a restaurant (people in Korea tend eat out much more often than they cook at home since it is considered to be cheaper, more convenient to their busy schedules and a good excuse for a social gathering), we would either go shopping in one of the popular districts for young people such as Hongdae, Shinchon, Edae, or Gangnam. Our other favorite thing to do is to go to one of the many gaming rooms located in Seoul and play video games (X-Box, PS3, Wii) for a small fee (around $4-$6USD per hour). And no matter what we ended up doing ,we always grabbed a midnight snack from either the convenience store of one of the many 24 hour street vendors around.