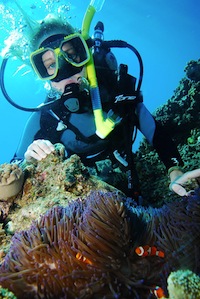 Why choose TEAN?
Taylor: I chose to study abroad with TEAN because I heard so many incredible things about its program from friends who previously chose TEAN. TEAN had everything I was looking for in a study abroad program: group flights, group excursions, an orientation, housing options, and so many resources to help along the way while still making my study abroad experience as independent as I wanted it to be. Compared to what I have learned about different programs, I would say that TEAN includes much more in their program. TEAN made studying abroad so easy. One thing that I would say really differentiates TEAN is that they really want you to become familiar with the country and to make friends aside from the other Americans studying with you.
How would you describe your abroad experience?
Taylor: I would describe my study abroad experience as everything I wanted it to be. It was scary, exciting, fun beyond belief, and all around incredible. Study abroad was a life-changing experience for me, and I feel so privileged to have had this experience. It was a ton of work applying and preparing, but it was the most rewarding and satisfying decision I have ever made. I have made lifelong friends, unbelievable memories, and gained experience through problem solving in a foreign country all on my own, which will make me more marketable when I eventually start looking for jobs. Studying abroad changed me, in the most incredible way imaginable. I am so grateful that I took advantage of this once in a lifetime opportunity. Never again will an opportunity such as this present itself in the same way as it did for me in college.
Highlights: The highlight of my trip was scuba diving and snorkeling the Great Barrier Reef. Seeing one of the natural wonders of the world up close and personal instead of in a documentary on television was the most surreal experience I've ever been so lucky to have. Cairns, where our boat docked from, was a gorgeous place right on the ocean, and the coral reef and animal life along its shores was breathtaking. As I was swimming amongst the clown fish and giant clams, I thought to myself, "This is a once in a lifetime experience that not many people get to enjoy."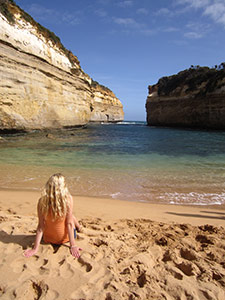 Morning: A typical morning on the Gold Coast usually consisted of waking up with no alarm, eating breakfast on the balcony with my roommates, and then walking across the street to spend a few hours at the beach. Mon-Wed I would wake up to catch the bus for class, which I also enjoyed, but every other day was laid back and care-free.
Afternoon: When we didn't have class, we would explore as much of our new home as we could. We would hike, shop, and visit nearby towns. There was always something going on. There were markets with food and crafts every Sunday, and the entire RipCurl surfing team came to the nearby mall to sign posters of themselves one afternoon.
Evening: At night, my roommates and I would try to eat dinner together as much as we could. We would relax by the TV, watching our favorite American shows, like Friends and Ellen, do some homework if we had it, and then meet up with some friends at a bar, casino, or club. There was never a day I spent abroad that was not memorable!