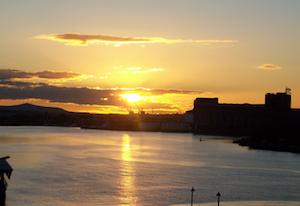 Why did you decide to study abroad with TEAN?
Ashley: I chose to study abroad with TEAN because after I did my research on what abroad program had everything I was looking for, it was clear TEAN was what I wanted! There is a close knit community within the groups of students that share a week of orientation together in the city, and the staff members can answer any questions and are super helpful. I liked the program because rather than just being an exchange program where you are kind of own your own to figure things out, there is someone there to help you and show you what to do and where to go every step of the way until you are comfortable enough to do things on your own!
What made this study abroad experience unique and special?
Ashley: My abroad experience in Australia through the TEAN program was special because I feel that I was able to pack in so many amazing experiences into such a short period of time. One semester is not a long time, but I was able to attend various events sponsored by TEAN as a way to see the country and further experience the culture all the way through the end of my trip. I had always wanted to go to Australia, and TEAN gave me that fabulous opportunity and the extremely knowledgeable TEAN staff provided me with information about the culture, country, history, and people that I will never forget!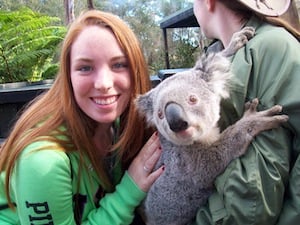 How has this experience impacted your future?
Ashley: Studying abroad has definitely impacted my future in a positive way. In addition to Australia, I have also been to Spain, London, and Mexico. Experiencing other countries and learning how other cultures work is definitely something that will give you a new outlook on your own life. I feel like a more educated person, and I have an appreciation for culture, language, and all different kinds of people! In a professional sense, I feel that it is a huge asset that I have been to foreign countries, and have a certain international awareness that other people who have not been abroad may not have. I have been able to take academic courses in every country that I have been to, and upon coming back to my home University I can see how some of the global history and other countries affect the United Sates and the way we run our country.