Why did you decide to study abroad with TEAN?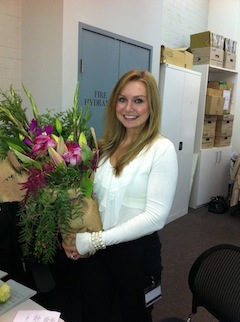 Julie: My decision to go to Sydney, Australia with TEAN was guided by multiple influences. The first time I heard about TEAN was from one of my sorority sisters. She had studied abroad in New Zealand with TEAN and had the time of her life. Upon her arrival back to Drake University, she shared some highlights from her experience abroad with us, her sorority sisters, which really intrigued and interested me. The next time I heard about TEAN was from my study abroad counselor. She told me that TEAN was a top choice for Drake students, and that it was the best value for your buck. I mean lets be real, studying abroad is expensive!
Once I decided, with my advisors assistance, that TEAN was the best program for me I got in touch with the TEAN staff. I was that one student who had A LOT of questions. Luckily, all of the TEAN staff was more than willing to answer every single question for me. They constantly followed up, kept me up to date, and fully answered any questions that I had (even if it was multiple times a day).
Did you have any concerns traveling abroad?
Julie: Maybe I was a bit over concerned, but being the first person in my family to study abroad, I think I had a right to be nervous. My biggest concern was probably the cost. I was worried about putting in so much money for this experience, having never been through anything like it before. I continued to have this concern until my arrival to Australia, and even through the first couple of weeks. It was mostly fully alleviated during the TEAN orientation period where the TEAN staff took us all around Sydney. We did touristy things, as well as non touristy things, and learned a lot about where we would be living for the next few months. After the few days of orientation, I was already feeling like I was adapting. Thanks to the TEAN staff, I knew how to use buses, trains, and ferries. I knew which restaurants and cafes I HAD to check out for delicious coffee. I was given advice about cool museum events, and scenic landmarks to check out. My excitement was really through the roof.
My financial concern completely vanished once I started my classes at Macquarie University. I realized that I really was the luckiest person in the world to be studying at such a recognized and leading university in Australia. My classes were fun, slightly out of the ordinary, and just what I needed! I took a Dance History course, and Australian Media course, a Culture Studies course, and an Internship class. My professors were extremely passionate and innovative in lecture, and my tutors were interesting and informative during tutorials. I couldn't have asked for anything more.
What was the best part of your program?
Julie: I really enjoyed were the cultural events that were provided for us. About once a month, we would have a coffee break with a staff member at a fun and unique coffee shop. We had cultural events at the Sydney Opera House, at Bondi Beach we were given a surfing lesson, and at Hunter Valley a Wine and Cheese tour was available to take. It was great to have these activities planned out for us, and they were already included in our payment.
Something that I noticed which made TEAN stand out from other programs were their housing options. I chose to live by Central station right by the CBD. This was such an amazing and convenient location for me. I lived across from the train station which allowed me to easily get to class, work, and my weekly hiking trips to the Blue Mountains. I also found myself walking a lot. Not only was the train station close, but many places I found myself going to were within walking distance. I was able to walk to Darling Harbour, The Rocks (which is where the Opera House is located), Surry Hills (a fun a unique area with awesome cafes), Darlington, Newton (an awesome hipster area with cool boutiques), upon many other places as well.
Additionally, University of Sydney was within walking distance, all three of my roommates who lived in my apartment with me attended U of Sydney. More reason why our location in Haymarket was most convenient. TEAN has other housing options as well. Many students lived near Bondi Beach, or Coogee Beach.
What is one piece of advice you'd give future TEAN students on this program?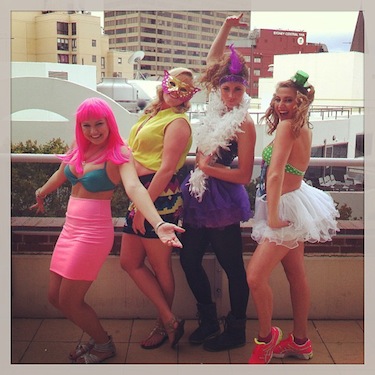 Julie: My word of advice for students traveling to Sydney, Australia would be to TRY to learn to budget. Sydney is an expensive city, but their are loop holes to save money. For one, I mostly bought all of my groceries at farmers markets. Not only were they extremely fresh, a weeks worth of fruits and veggies cost me under $20. Another tip would be to look out for daily specials in restaurants. Many restaurants have deals for lunch and dinner that can save money!
One of my favorite, and unique, places to visit was Cronulla. The little shopping strip, with fun cafes and coffee shops, a cool beach, and lots of students wondering around was a go to place for me. My actual favorite place to go to though, was the Blue Mountains. I fell in love with hiking. The Blue Mountains region had countless bushwalks and paths to hike on for beginners and also for intermediate hikers. Hiking along the scenic and beautiful paths is something I miss everyday!