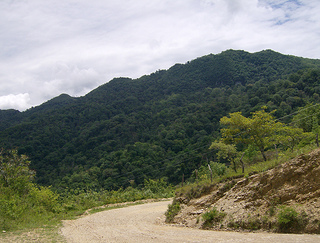 Why did you decide to volunteer abroad with A Broader View in Honduras?
Ailish: Me and and friend were looking to go to Central America and I found that A Broader View was recommended by the American dental association for the kind of trip we wanted to do. Also they had excellent correspondence which encouraged me to go with them.
Describe your day to day activities as a volunteer.
Ailish: We were working the dental department in the local hospital so we would go there for 7.30am and treat patients with the local dentists mainly doing extractions, fillings and cleaning, until lunch time. We also undertook Spanish lessons so we would then head to the school and have Spanish lessons until 5pm.
What made this experience unique and special?
Ailish: Our trip was made so special by the people. The local people in the hospital were so welcoming, always making sure we were ok. Also the host family we stayed with were amazing, we felt completely integrated into family life and I truly feel like I experienced a traditional Honduran family
How has this experience impacted your future?
Ailish: After my trip I have been carrying on learning Spanish as I hope to be fluent one day. I also hope to carry out humanitarian dental trips to Central America on a regular basis throughout my career as I enjoyed it so much.