Why did you decide to volunteer with IVHQ in Colombia?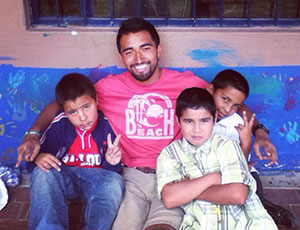 Medardo: I decided to volunteer abroad with IVHQ because two of my friends traveled to Colombia through IVHQ the summer of 2012. I knew they planned on returning, so I simply asked if I could tag along. Additionally, I researched the project beforehand and communicated with the director of the program in order to ask any questions that I had
Describe your day to day activities as a volunteer.
Medardo: My day-to-day activities remained consistent. From morning into mid-afternoon was when most of the volunteering took place. The volunteering work was very diverse. Emerging Voices has various relationships with non-profits, in the country. After volunteering, the group of volunteers would go around exploring the city (Bogotá) and surrounding cities.
What made this experience unique and special?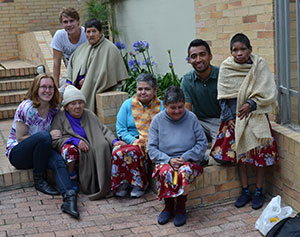 Medardo: What made my volunteering experience unique and special were both, the people I volunteered with and the people of Colombia that I met. Firstly, the people I volunteered with were from all over the world. We all got along very well. Everyone was very outgoing and we all took back so much from the gracious people of Colombia and our experience. I would consider the group of volunteers I shared this experience with as my international family. In fact, many of us still remain in constant communication.
Secondly, the people of Colombia. Whether it was a simply good morning or a good bye, the Colombian people always demonstrated laughter, joy, and a big smile.I do not know if it was because we were foreigners, but we were always treated with great respect, and open arms. A tremendous appreciation for life and love of life was also an aspect of the Colombian people that helped make this experience so unique and special.
How has this experience impacted your future?
Medardo: Personally, this experience has helped me step out of my comfort zone even more and it has provided me with great, hands on volunteering that cannot be experienced unless one travels abroad. The impact it has had on my future is also tremendous. I have a better idea of what career and aspect of the non-profit world I would like to pursue after I complete college. It also provided an avenue of prospective volunteering opportunities based on the relationships I established