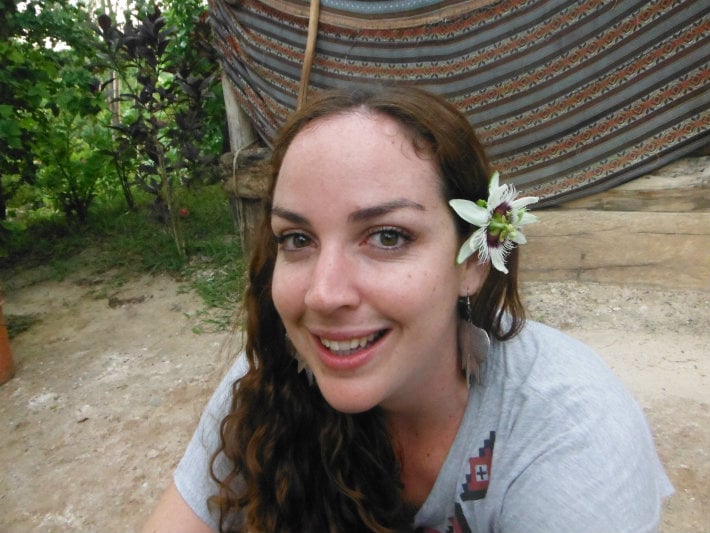 Why did you decide to study with Na'atik?
Molly: I had a personal connection to Na'atik. A former Rugby teammate and good friend was living in Carrillo and teaching English for Na'atik. Based on her recommendation i knew it was the best place for me to come and study Maya. The town that Na'atik is in is stunningly beautiful with all of the tropical splendors of the Caribbean, and the majority of the local population is Maya through and through, so I knew I'd be able to practice the language first hand. With the Maya language being spoken by such a small population these days, its a rare treat to be able to hear people conversing in it while simply strolling around town or shopping at the local market. In short, the beautiful climate and the authentic native population are what really drew me in.
What made this study abroad experience unique and special?
Molly: My experience studying did not disappoint! The teacher, a native speaker of Maya, was fully prepared with lots of activities, posters, flashcards, songs and more. I was able to get a lot of personal attention because of my small class size, as well as ask a lot of questions. Having split classes was excellent as well because my fellow students and I could try conversing together in Maya, or go out and chat with the locals during our afternoon break (we were also able to avoid being stuck inside during the hottest part of the day). The charm of Na'atik and the little city in which its located made studying there a real treat. The locals are extremely warm and friendly and all of them jump at the chance to speak, and even teach, Maya with a foreigner.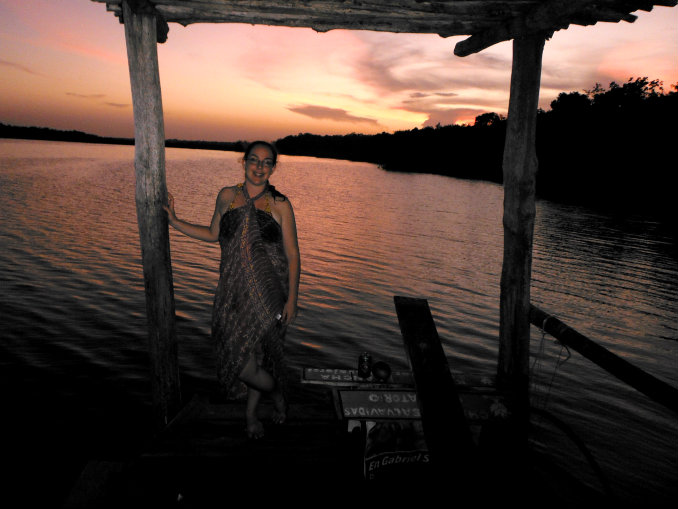 How has this experience impacted your future?
Molly: This experience impacted my life greatly because I ended up making Carrillo my home for the time being. Being able to respond to basic questions and talk about simple things in Maya has made my experience with the locals that much richer. Through learning the language I also gained a lot of insight as to what life must've been like for the ancient Maya. such a refreshing new perspective on life compared to the Western ideology in which I was raised.
I feel that by studying Maya in an authentic environment where the culture and language are still proudly kept alive I was able to gain precious understanding about different peoples and alternative ways of life. Thus, my personal life outlook was grown and enriched by the experience. I also feel that having a basic knowledge of the Maya language will help open doors for me in my very near future while I'm living here in the heart of the Maya zone.