What is your favorite travel memory?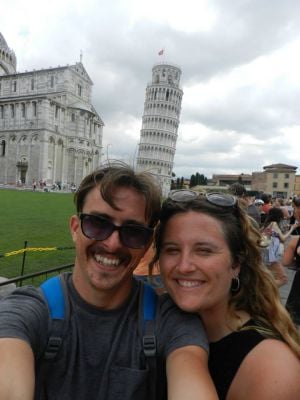 So many to chose from! To name a few: sunsets on the El Mirador hike in Guatemala, the temples of Nepal, comedy events in NYC.
Which destination is most underrated? Conversely, which is most overrated?
I think many spots in the UK are underrated as holiday destinations!
What do you believe to be the biggest factor in being a successful company?
Passionate people working together. It may seem cheesy, but especially in small organizations it is essential to have a dedicated and coordinated team working in harmony towards a common goal.
How have you changed/grown since working for your current company?
I have gained so many skills by working at Na'atk. When I arrived I had no Spanish and had little experience of Wordpress, MailChimp, and Google+. Coming to the end of my stay I have many more demonstrable skills in different areas of communications and enough Spanish to get by. Living in Mexico has definitely slowed me down and made me enjoy just 'being' rather than constantly racing around!
What unique qualities does your company possess?
Na'atik is totally unique in so many ways. Our location off the tourist path and our combination of language classes for locals and foreigners creates a true cultural exchange that is like nowhere else I have been. Plus I love the combination of Mexi-Maya culture that you find here, there are so many festivals and events all year round.
Describe a time when you felt especially proud to be part of your current team.
We have managed to fundraise beyond all of our targets this year, which has meant purchasing extra resources for our local students, including a bookshelf and a projector.