Why did you decide to teach abroad with Adventure Teaching in Korea?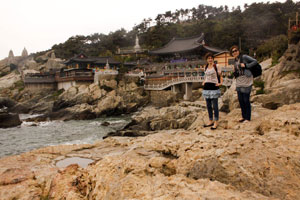 Mitzie: "Wait… Just give me a moment… I'm in Koreaaaaaa, I'm actually here!!!" It's been 14 months and I still have these moments every now and then. My adventure started when a friend of mine just got back from his Korean experience and as I spent time listening to his stories, I realized how it would be the perfect opportunity for me. The timing was perfect; I was ready to let go
of South Africa, just for a while, and I was lucky enough to have made one of my best friends throughout this past year…
What made this teaching experience unique and special?
Mitzie: Adventure Teaching provided me with the best care and I was well prepared when I landed in Korea. Read my review on Adventure Teaching.
How has this experience impacted your future?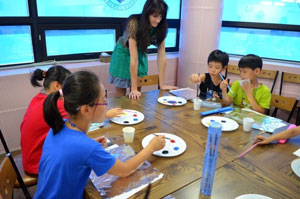 Mitzie: When you start traveling, you realize how big the world actually is but yet it's also so much more in your reach than you could have imagined. It would have seemed so unreal before to even consider visiting different countries, and now here I am, wondering where I will go explore this summer. There's a famous well-known quote: "Travel is the only thing you buy that makes you richer." Such true words!
What is one piece of advice you would offer something considering teaching abroad in Korea?
Mitzie: If you were considering Korea as a next destination, a piece of advice would be to do it for yourself! If this is what you want to do, go for it! Don't go to run away, or to be with friends, but have this experience to enrich your own life. I've been so blessed through this experience and I wish I could give you a piece of that to make you hungry for more.