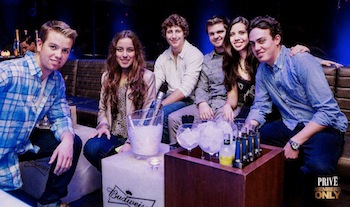 Why did you decide to study abroad with CISabroad?
Daniel: I chose to study abroad with CIS because I wanted to study in Barcelona, and this program was more affordable as compared to other abroad programs that I looked into. Prior to going abroad, it seemed like CIS had all the resources necessary to study, live, and experience the culture.
Now that I have gone, I can definitely say that I had a wonderful experience with CIS and would recommend it to anybody who would like to study abroad. The program had a lot of cool excursions, cultural events, and activities that helped me experience not only Barcelona, but many parts of Spain.
What made this experience unique and special?
Daniel: There were many things that made this experience unique and special. It was my first time leaving the country, and I didn't know exactly what to expect. The culture of Spain was fascinating, and made me appreciate the differences that existed between Spain/Europe and the U.S. It made me a much more open-minded person and helped me realize how large the world truly is, and how different cultures can be. The experiences I had and the friends that I made are things I will never forget and it was truly the time of my life.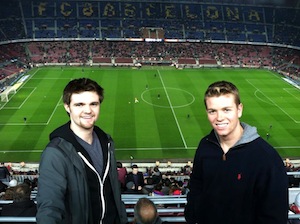 How has this experience impacted your future?
Daniel: This experience will forever have changed me as an individual on a personal, professional, and academic basis. I am now anxious to experience other parts of the world, and cannot wait to go back to Barcelona. It made me more confident in my ability to be independent and self-sufficient after spending 4 months in a foreign culture with a language that I did not speak very well. I hope to return upon college graduation and start my career out there, because I enjoyed my time out there so much. I learned a lot through the courses I took, particularly about Spanish/Catalan culture as I took Sports and Society in Spain and Catalonia, and Great 20th Century Artists in which we studied Spanish artists like Dali, Miro and Picasso.