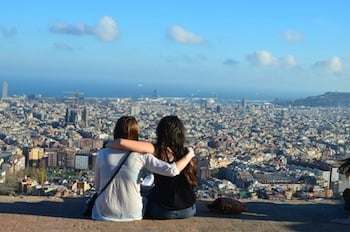 Why did you decide to study abroad with CISabroad?
Rachel: The start of my study abroad program search was a bit overwhelming. There are many programs with opportunities to study all over the world and at first glance, they seem very similar. I chose to go through an affiliate program like CISabroad rather than participate in a university-sponsored semester abroad because of the dynamic variety of options through the affiliate programs. I knew before I started comparing programs that I wanted to go to Spain, and more specifically, Barcelona. This helped to greatly narrow down my options. In the fall semester, I attended a Study Abroad Fair hosted by my university. The representative of CISabroad was very helpful and informative and I left the fair with a good impression. CIS also stood apart from the other programs with their group excursions through Spain and even to Morocco, for an additional cost.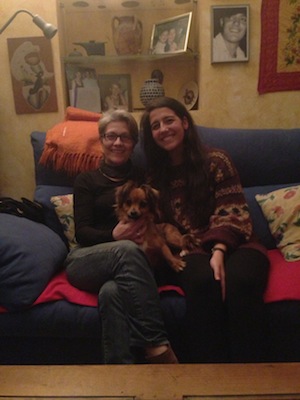 What was the best place you visited outside of your study abroad city?
Rachel: It's difficult to choose just one city, but one of my favorite cities that I visited was Sevilla, which is in the southwestern part of Spain. I went in April and it was a beautiful Spring weekend and the streets were filled with families strolling and talking and the gardens were bursting with flowers. The citizens of the city were very friendly and all the restaurants were filled with people socializing at all hours of the day. The best tapas I ate during my time abroad were in Sevilla and I went to my first flamenco show there, which was very impressive and felt authentic. The older section of the city is beautiful with its unique architecture. There were no bullfights during my visit but it is very popular in Sevilla and I regret not being able to attend a bullfight while I was there.
What is one piece of advice you'd give to future CISabroad - Barcelona students?
Rachel: Try everything at least once. No matter if you're going for a summer session or for a year, there are so many opportunities to experience new things that you wouldn't have the opportunity to do back home. You already take a big step deciding to go abroad, and don't stop there. Don't become intimidated by the differences, embrace them. Try new food, no matter how strange it sounds. Don't be afraid to wander through the city and stray away from tourist areas because each city has so much to offer. Look online for events in the city because it's a great way to get a sense of its culture and is a great way to learn more about where you are. Go with an open mind and willingness to try new things.