Why did you decide to intern abroad with Leave Ur Mark in India?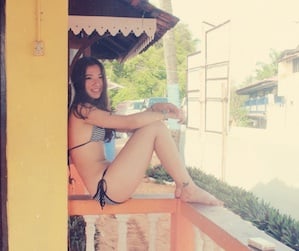 Peiwei: I am studying Marketing & International business development in France. In search of summer internship, I found LUM in our school's career centre. When I saw the description for the internship, I was strongly interested. It would offer me a variety of work including almost everything that I have learned and would learn in school. Text-book knowledge could never be enough for a bright future, especially for personal career development. Apart from this, LUM's services cover all--from routine life to exiting trips around India. It would be an extraordinary experience, so Why not?
What made this internship experience unique and special?
Peiwei: I'll start by talking about work. This is my first year in university and I have never done a professional business/marketing internship before. The work was a real challenge for me. But I love challenges. I love learning. And indeed, I've learned so much. To build a business plan, to do market research, to share ideas with my brilliant colleagues, within this internship, I am not only ahead of my school, but I understand so much of reality. This is a starting point, a meaningful starting point from which I mean to achieve in the future.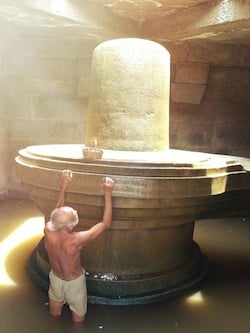 Secondly, it's about travel and friends. I had so much fun with my friends when I was in India. There were numerous things to do. Although we didn't have enough time to travel around the whole India, the exotic beauty of this mysterious country was revealed through several glimpse. It was a life changing experience.
How has this experience impacted your future?
Peiwei: As I mentioned, it is a life changing experience for me. There is now a much clearer goal, a blue-print of my professional future. Because I am still an undergraduate student, I'm still learning. This internship is not only a chance of absorbing knowledge but also an opportunity to practice what I have learned, either during the scholar period or within the internship itself. Personally, there are far too many stories to tell.
I met amazing people from all walks of life who have achieved their dream: film producer, marketing manager, doctors... These people are not only my friends, but my spiritual inspirations. I feel like India is a blooming country, it's the nearest future--there are so many to explore, to experience. It has unlimited opportunities. I will definitely come back to India.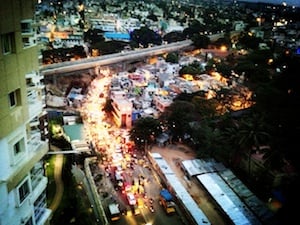 What is one piece of advice you would offer someone considering interning abroad in India?
Peiwei: Always observe and listen. India is a country that requires great patience and heart to understand: I don't mean it's hard to integrate or live there, what I'm mean is that it is a fascinating country to take an adventure in. When you consider yourself being a part of it, you will find unexpected surprises in everything. And I will strongly suggest to travel all around India, and stay longer to live in the moment.