Why did you pick this program?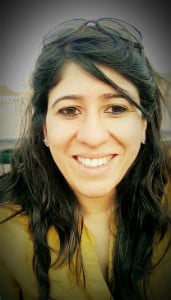 I knew of the program through my brother who was friends with the founders and was helping to advertise the company. I also wanted to go back to the school for the deaf in Bangalore that I taught at previously and they offered support and accommodation.
Given that I was working, and organizing this at the relatively last minute, it was great to find a company that organized accommodation, the logistics of working at the school and most of the meals.
What do you wish someone had told you before you went abroad?
I wish someone told me that you will have such an amazing time that you wished you would go for longer.... I wasn't ready to come home, and wanted to continue making memories and traveling.
What is the most important thing you learned abroad?
How to be accommodating of new cultures and ways of lives.I had forgotten how the mentality and attitude of Indian people are so different from my own. It is so interesting to learn that there are so many different opinions, thoughts, attitudes; it was really an eye opening experience.
What do you tell your friends who are thinking about going abroad?
Do it! No matter how many times you do it, it really helps to give you perspective, and to learn something new. I had an amazing time and have long lasting memories that I will never forget.
What was the hardest part about going abroad?
As I was returning to a city that I hadn't been to for 11 years, it was hard to imagine the changes in that time period and that made me nervous as I wasn't sure what to expect.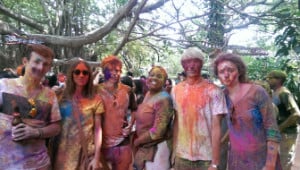 What's your favorite story to tell about your time abroad?
I went back to the school I first taught at 11 years ago and I had some old photos of when I was first there of the children I taught at that point. Whilst showing these photos, some of the children recognized the faces in the photos and assembled them for me. I was stunned to see some of the children still there and was quite emotional about it. It still brings happy memories and tears to my eyes now!
What made this experience unique and special?
Just so easy to get to the country and settle in right away and just get on with the program and actually enjoying my time there, rather than worrying about how to travel to the school, where to stay and having other volunteers in the same boat in our own apartment, which was really a bonus, with a housekeeper- this made it unique.
Tell us about an experience you had that you could not have had at home.
There are just too many to list and choose from!! From the eating amazing street food such as pani puri, to getting a very cheap ticket (less than £1) for a seat on a train to Mysore and people watching, and seeing the scenery from the train, to having the best samosa on the train, to seeing the new silicon valley hub of Bangalore, to the weather and amazing sunsets....these all made the trip and made it so different to being at home.
What is one piece of advice you'd give to someone going on your program?
Just go with the flow- it can be hard to adjust in India, but it really does offer lots of opportunities and experiences, and the best ones are the ones that are unexpected.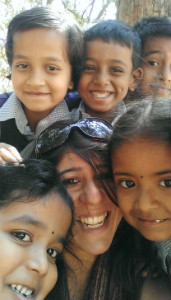 What made this trip meaningful to you, or how did this trip change your perceptions or future path?
It really made me realize that I could still continue to travel alone as a woman, and continue to appreciate these amazing opportunities to travel and experience new cultures and to always be open minded.
I have always been involved in charity work in the UK, but I have seen that the challenges and perceptions of disability in India are different. In response to that difference, I am trying to see how we can better support disabled children in India.