Why did you decide to study abroad with ISA?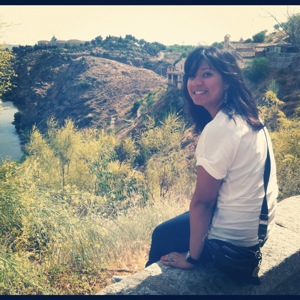 Valerie: Prior to studying abroad, I looked into several programs, but most of my research came from asking other students who have studied abroad. Most students on campus have studied with ISA and it looked like the best option with price, classes, time, and ground staff. Ground staff is something unique to ISA. In each other their locations they have a full staff that is designated to help and assist students in any way they can. In my case, the ISA office in Madrid was a great place to hang out with friends, or kick back and talk to the staff (who were very cool!). ISA provided housing, which was a deterrent in picking other programs because I had to look for my own housing. The number one reason I picked ISA was the excursions. Every weekend we traveled to a different part of Spain, and had a full, jam-packed schedule of events. While it was tiring never being able to sleep in (I was in the summer program so I tried to fit everything in one month), I did everything I could possible.
What did ISA do for you and what did you need to do on your own?
Valerie: SA did so much for me! I don't know what I wouldn't done if I traveled without ISA. They found housing, gave me information about school, sent me information weeks in advance, and were just an overall help. Being in a completely new country where you're not familiar with the area, nor the language or culture, ISA provided me with a helping hand. One big thing that I found helpful was that they told us about the unlimited metro monthly pass. I wouldn't have known about it without them. They also gave us information about international cellphones and helped reserve one if we were interested in it. On my own, I had to get my passport, book my flight, and provide my own food (I lived in a residencia; which is quite different than a home stay).
Describe your program socially and academically.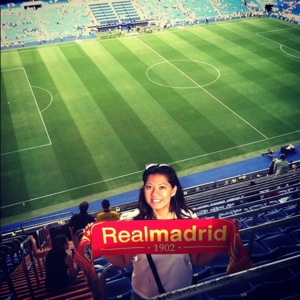 Valerie: Academically: The program was very demanding and intense. This was because in the summer programs you are taking two classes during the day and then have excursions or activities in the afternoon. ISA really tries to give students the most out of the short time they are there. I attended Universidad Antonio de Nebrija while in Madrid. The staff there worked collaborative with ISA in registering for classes, and are aware if any activities may interfere with classes.
Socially: You will definitely be exposed to Spanish students and different students from all over the US that are in your program. Don't ever think that you won't make friends. Everyone is in the same boat as you in trying to indulge themselves in culture, so it's very easy to meet people. The excursions will definitely keep you close, and often times you may be living with others from your program.
Tell us about any interesting cultural tidbits you noticed about your country.
Valerie: Prior to going abroad, I was warned about the fashion I would encounter. I feel like there's this ongoing American thought that Europeans dress rather upscale or sophisticated. This is true, of course, but don't feel that you have to wear the best designers if you're going to Spain. You can definitely see that people do dress up, all the time, every time of day. This was a big different from what I'm used to in my home suburban town, or from the the streets of NYC.