ISA Study Abroad in Madrid, Spain
Term
Academic Year, Fall, Spring, Summer
View Other Details

Program Details

Housing

Apartment

Host Family
15 travelers are looking at this program
Madrid, the capital and geographic center of Spain, is a wonderfully vibrant city with rich cultural, artistic, and intellectual activity. ISA offers the chance to study at two great Spanish universities in Madrid, the Universidad Antonio de Nebrija and the Universidad Carlos III de Madrid.
The Universidad Antonio de Nebrija is a private and independent university which welcomes students from all over the world to experience modern Spain in a traditional university setting. The university aspires to maintain the highest quality of scientific investigation and academic instruction.
The Universidad Carlos III de Madrid (UC3M) is an innovative public research university that is focused on improving society through the highest quality teaching and research. Founded in 1989 and named for Charles III of Spain, the University has been ranked as a top 50 university under 50 years old by QS World University Rankings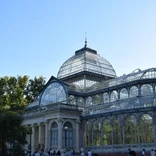 The Universidad Antonio de Nebrija's main campus, Madrid-Princesa, is located in the heart of the city along Line 3 of the Madrid metro. ISA students at Nebrija can take courses in English and Spanish with other international students. Both international and local Spanish students share the same academic buildings and have access to libraries, computer labs, and cafeterias on campus. Universidad Antonio de Nebrija is fully accredited and recognized by the Spanish Ministry of Education.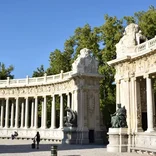 According to the annual QS ranking, Universidad Carlos III de Madrid (UC3M) is one of the top universities among those established within the last 50 years. It is recognized throughout Europe for its strong reputation and academic rigor, occasionally referred to as the "Harvard of Spain." The business programs at UC3M are particularly well-regarded internationally and their Department of Economics is ranked among the top 50 programs in the world.
ISA Scholarships and Financial Aid
ISA is committed to increasing all students' access to study abroad's many benefits. We don't let financial hardships to get in the way of a life changing educational experience.