Why did you decide to intern abroad with Connect 123 in Barcelona?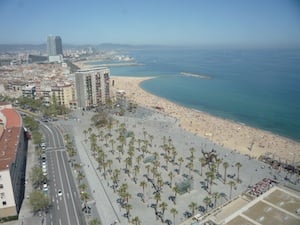 Linda: While researching several internship placement companies, I was impressed with the prompt and detailed responses from Connect 123. They really take the time to learn about what type of work experience you are looking for. Some other companies were more expensive and really didn't give or seek information, they just wanted you to fill out the application form and pay the deposit. Not only do you correspond by e-mail but you get to talk to a placement coordinator by Skype and they give several internship options until you find the right fit for you and your interests.
What made this internship experience unique and special?
Linda: The company I was placed with was very small, and coming from working at a large company for several years, the experience was unique in that I was able to take part in all areas of the business. It was also an exciting time at the company since they were in the process of starting out a new venture. So, not only did I get to work on projects for the existing business, I was also able to be involved in the planning and launch of a new business. I was able to learn about the process and steps to starting a new business so it was very interesting and inspiring working in an entrepreneurial environment.
How has this experience impacted your future?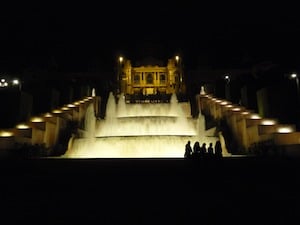 Linda: I feel that the internship experience has given me more confidence in my future job search and now I have the skills that future employers in my field of interest want. Personally, living in another country was a new experience and forced me to meet new people and be more outgoing than I would perhaps be in my home country. I met several friends that I know I will stay in contact with for life and as well if I am interested in pursuing a career internationally, I have also made professional contacts and references that may be useful in the future.
What is one piece of advice you would offer someone considering interning abroad in Spain?
Linda: Spain is a beautiful country and so rich in history that it is a good idea to research the city and country that you are interested in working in. It helps to understand the people and your surroundings and it impresses locals when you are interested and have knowledge of their culture. My internship was in English so I didn't use Spanish at work but it is useful to study some Spanish before you go as well as continue studying and learning while in Spain so that you can make the most of your time there.