Why did you decide to intern abroad with Global Experiences in Milan?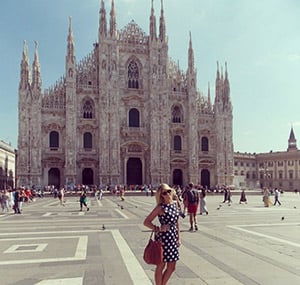 Katie: I have always been fascinated with other cultures so I knew that I wanted to participate in a program overseas. I started looking into various programs which were related to fashion and found a few different ones that fit exactly what I was looking for. Beyond that, I had no idea how I was going to narrow it down to chose just one program. A internship program consultant from GE reached out to me right away and she was so helpful. She truly went out of her way to answer all the questions I had about their program. She also set me up with a few different alumni of the GE program so I could speak with them about their experiences with GE. Because of all of these factors the decision to intern abroad with GE was very easy for me. I already felt like I was apart of the GE family before I had even started my program.
What made this experience unique and special?
Katie: Of course, living in a different country is a unique and special experience but what truly made this experience so special to me was all of the different friendships and the invaluable work experience that I have gained through this program.
To name a few of the opportunities that GE allowed me to be apart of through my internship were as follows: two fashion shows during fashion week, several casting calls for models, selling brands from our showroom to buyers, and reaching out to potential buyers and future partnerships with people from all over the world.
My experience in Italy with the GE program was honestly so positive I cannot wait until I have the opportunity to visit Milan again!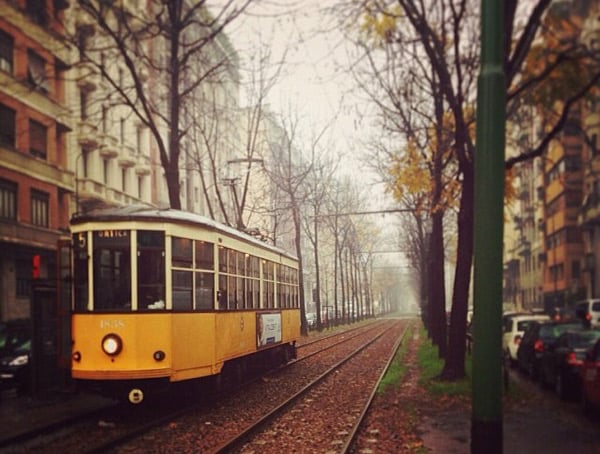 What was the highlight of your experience?
Katie: There were so many amazing things that I experienced while in Milan it is hard for me to narrow it down to just one highlight! But, I guess I would have to say my internship was the highlight of my time in Milan. I absolutely loved my internship. The GE placement team worked hard in taking into account exactly what I wanted to get out of the GE program through an internship abroad. I learned so much from the work that I did while at my internship and I also learned a lot from all of the different individuals that I worked with. I know that all of this new experience will help me in my future with potential jobs that I may have.
What is one piece of advice you would offer someone considering interning abroad in Milan?
Katie: My advice to anyone who is considering interning in Italy (or any country) is to keep an open mind. The experience is only going to be as positive or as negative as you allow it to be. Try new things, stay positive, embrace the culture, meet new people... allow yourself to have the adventure of a lifetime. You never know when you will have another opportunity to not only live but also work in another county.