What position do you hold at Global Experiences? What has your career path been like so far?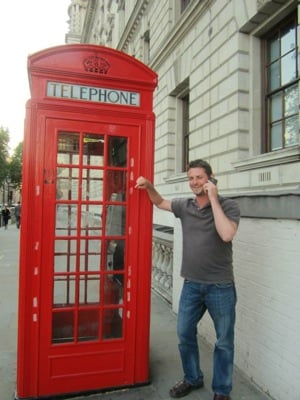 Alex: I am the Student Affairs Coordinator for Global Experiences. My current role focuses on student recruitment, social media, and marketing for GE. I was hired as a Program Consultant, and helped hundreds of students intern abroad through our programs prior to moving into this role. I landed the position right out of college thanks to my international work experience, obtained through GE's Dublin program. The company is comprised of an awesome group of world travelers who have a 'pay it forward' mindset, and we've all lived and worked abroad at some point in our lives.
What separates Global Experiences from other internship providers?
Alex: The biggest differences between Global Experiences and other organizations out there is two-fold. First is our personal approach, from beginning to middle to end. We don't work through agents or third parties for our professional development, internship placement, or support structure, which allows us to get to know our students, guarantee the best possible personalized internship, and have our own people there throughout the process. The second - internships are what we do. Where many organizations have internship components, we were founded with the customized internship as our core competency. We have since moved more towards the academic realm to make it easier for students to participate in valuable international experience.
What country do you think is an underrated intern abroad destination?
Alex: The most underrated intern abroad destination - in my opinion - is Sydney Australia. Many students are intimidated by the geographic distance and opt for Europe, but the combination of the melting pot atmosphere, great economy, and easy visa process make it easy to obtain a job out of an internship in virtually every field
What about an overrated intern abroad destination
Alex: While it pains me to say it (it's such a great city!), the most over-rated place to intern may be London, where a sluggish economy, expensive cost of living, and a very strict visa process can make things very difficult. Not to say there aren't great opportunities, but it can be a very expensive and time consuming proposition, with a much smaller chance of landing a full time job.