Why did you decide to get TEFL Certified with ImmerQi in China?
Ridhwaan: I choose to get certified in China as I've always wanted to travel to China and it is growing at such a rapid speed that I wanted to see as much of traditional China before it all changes. Doing the course here also prepared me for everyday life in China.
Did you teach abroad ?
Ridhwaan: I am currently teaching at an international school in the North East of China and will stay another semester!! The kids are amazing and so are my colleagues both Chinese and foreign. How the course has impacted my experience is that it has given me the tools to be the best teacher I can be!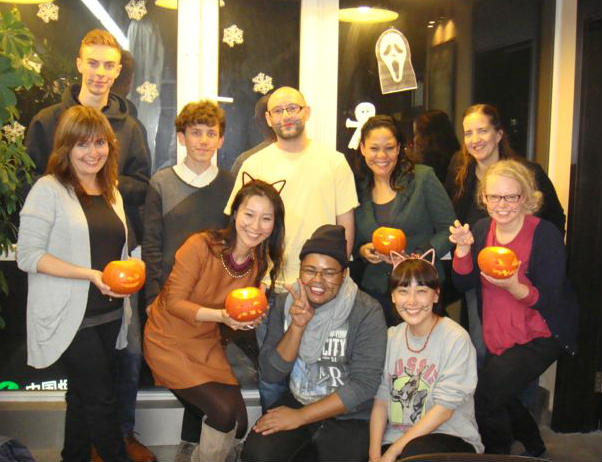 What is the one piece of advice you would give?
Ridhwaan: My advice would be if you want to do then do! It has been a life changing experience filled with the most amazing people that I met and spent my training period in Beijing! We will be friends forever! Always be respectful to people but the one thing that is imperative to have is to always smile!!! Doing the course in the country also lets you be a part of the ebb and flow of everyday life!
What was the highlight of your experience?
Ridhwaan: The highlight there are so many! First it would be the amazing people I call my Beijing family!! Second would be the traveling around China, it's a beautiful country! Third would be my students who are the awesome people I have met and taught! Fourth would be the best Christmas present I could receive, and that is taking part in the school talent show by performing a traditional Chinese Tea ceremony!
Is there anything else you would like to share?
Ridhwaan: All in all this has been an amazing time! There have been tears, smiles, and so much laughter you'd have a six pack! It was a decision born out of the spirit of adventure to love, laugh and live - and I've been doing just that everyday I have been here! So to anyone who wants to challenge themselves or may just be looking for an adventure, all I can say is step over the ledge and jump out of your box. There is a wonderful world waiting out there for you! Go on and live for today, because we might not see tomorrow!.