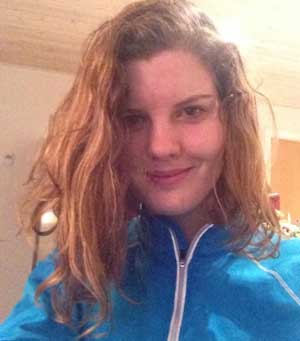 What made this study abroad experience unique and special?
Mia: This has been a unique experience for me in many ways because of the cultural differences I have experience here. But also because of the people I have been so fortunate to meet. Everyone is welcoming and kind here in China and they always do their best to help you out in any way possible. The fact that I got the chance to live and work with the local people in my city really made this trip special. The local people always help me and give me suggestions on what sites to visit in my spare time.
What is one piece of advice you'd give future ImmerQi students?
Mia: As an ImmerQi student you need to be open minded and enjoy every part of the program also the unexpected things that will happen every now and then. If you travel to China take everything with a smile even though some of the little things might annoy you. If you are kind and take everything with a smile you are sure to have an amazing time.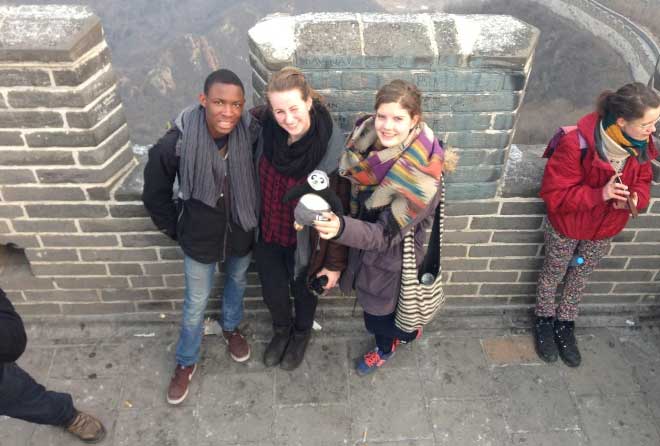 Traveling with ImmerQi also gives you the opportunity to see some for China's culture and tourist sites. Go and see them – explore China and if the Chinese people offer to show you something go along and let them tell you about the places.
Describe your favorite must-have food that you tried abroad.
Mia: The Chinese cuisine is every good but in some parts of China also very very spicy. Coming to China you have to try the Chinese Hot-Pot which is a dish where you are served a big bowl of boiling water with different spices in it. You get a lot of different vegetables and meat to put in the boiling water and you cook it yourself. The process of boiling your food only takes a few minutes and it tastes absolutely amazing.
Also try the Chinese street food. You will find the stands along the roads in most cities and they often serve different types of meat that they barbeque for you. It is very tasty and you get to meet some of the local people and it isn't too expensive either.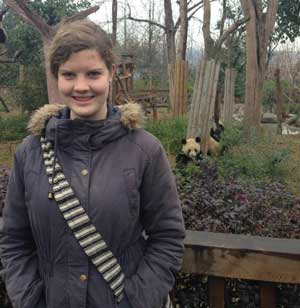 Do you feel you got a chance to see the city from a local's perspective?
Mia: With ImmerQi I get to work with Chinese teachers as well as other foreign teacher. It is a great experience and opportunity to get in contact with the local people. Talking with the Chinese teachers give me an inside in their perspective of the city. The Chinese teachers have also told me about some of the history behind the city and other Chinese traditions and habits. My workweek is never the same as the Chinese teachers so I get to experience more of the city on my own which means I am seen as a tourist by many of the other local people I meet. The fact that I don't know the language also makes it a bit difficult to fully understand what can be seen in the city.
Do you think your program changed you as a person?
Mia: Being a part of the ImmerQi program helped me develop on a personal plan. I have learned to stand on my on two legs in a country far from own and with a culture and language much different from mine. This experience has made be become more tolerant and understanding to things that I might not agree with or understand. Being in China has made me challenge myself in a lot of ways. I have found myself in all kinds of situations that I never expected to or thought that I would find myself in. These situations have helped me to find out how I like to deal with unexpected things and they have made me more aware of myself.