What inspired you to volunteer with African Impact in South Africa?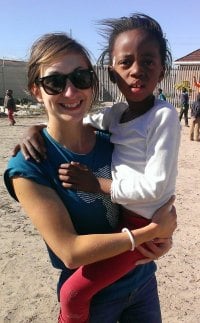 Sophie: I had always wanted to visit South Africa, a diverse and colourful country.
Intrigued by its history and vibrant cultures I wanted to not only travel there, but to volunteer, as there really is no better way to genuinely learn about a place and its people than through volunteering!
As a trainee primary school teacher back in the UK, I was particularly inspired by African impact's teaching projects in Cape Town and believed that volunteering in this area would enable me to contribute to making a genuine impact in the local community.
African Impact are a responsible and sustainable organisation committed to educating, enriching and empowering the communities in which they work.
They are partnered with a UK Registered Charity 'The Happy Africa Foundation' who strive to make a difference to Africa's communities and wildlife. A charity and organisation I felt inspired to support.
What made this volunteer abroad experience unique and special?
Sophie: The people. I had so much fun at the volunteer house, as soon as I walked in through the front door I felt at home, making friends from all around the world.
We were extremely well looked after by wonderful local and international staff. Fellow volunteers were like family out there and with constant support from African Impact project co-coordinators and interns, I was able to work together to plan fun and engaging activities and even picked up a bit of Xhosa from the project co-ordinators!
The Grandmothers and children too! I was lucky enough to meet some very special children whose eyes would light up as soon as I walked in through the front door! Their squeals of joy and the songs they taught will continue to buzz around my head forever - the Grandmothers stories too!
Tell us about one person you met.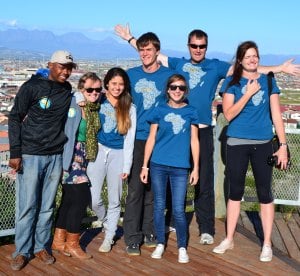 Sophie: The one and only Sandiso!
Sandiso is a local Xhosa speaking project co-ordinator who is dedicated to supporting volunteers in making an impact within the communities.
Sandiso is a typically laid-back South African who takes everything in his stride! He taught me the true meaning of sustainability and encouraged and enabled me to contribute responsibly all whilst having plenty of fun!
We worked together at a pre-school and an after-school care project within the local townships. He has a natural rapport with both the locals and international volunteers and of course the children!
It's obvious that he loves his job, his smile is infectious and he is always up for a song or a dance!
What was the best moment of the entire trip?
Sophie: Playing parachute games and singing songs on our last day at GAPA (an after-school care project).
The children were so excited, giggling and squealing as we tried to organise the parachute chaos! They sang as we said goodbye, so powerful and moving.
Any tips for future volunteers?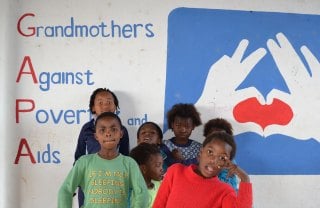 Sophie: Bring a jumper! – It's surprisingly cold indoors in South Africa during the winter months!
Ask questions and really get to know the locals and project staff, they will enrich your life more than you know!
Be open minded (if your friends want to stop off to try sheep's head on the way to project – do it! Try the local treats, they will leave you wanting more no matter how strange they seem!)
Learn some Xhosa – the Gogo's will appreciate a 'molo!'
Why not pack a few extra resources in your back-pack – kids love to play cards and parachute games!