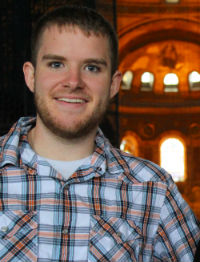 Why did you decide to study abroad with CAPA?
Daniel: After deciding I wanted to study abroad I had to search the internet for options since my school did not offer any programs abroad. When I found CAPA I did my research to see if it was a credible program. I found out my best friend had gone on the CAPA London program the summer before. He told me about all the stuff included with the program like commuting expenses, overnight trips outside the city, events within the city and academic advisers to help guide you along the way. Another great benefit for me is that I would earn credit through North Eastern University for my courses taken during my time abroad.
What made this study abroad experience unique and special?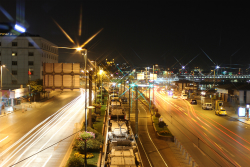 Daniel: Imagine walking down the busiest street in Istanbul during nightfall with some close friends you made during your time away from home. As you make your way through the large crowds, some waiting to get into the clubs or lining up to snack on the various street foods, you turn down the street to visit your favorite hangout spot. As you look up, you are surprised by a very large group of people from your University holding up letters that spell out HAPPY BIRTHDAY. That is how I spent my 24th birthday. In three months I made connections with a combination of people that can never replaced or repeated.
How has this experience impacted your future?
Daniel: The university I attended had 300 international students from over 20 countries.This has allowed me to see the world from so many perspectives in business, history, politics and culture. This will help me while I finish up my academics and a give me a competitive edge when I apply for jobs.
What was the best place you visited outside of your study abroad city?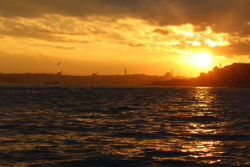 Daniel: Cappadocia was the best place I went outside Istanbul. Cappadocia has a beautifully unique landscape that has been carved out by years of rain and wind. The hills are home to cave-like shelters. These shelters contain historic relics and art. Cappadocia is also known for their wineries and spectacular sunrises seen from hot air balloons.
Describe your favorite must-have food that you tried abroad.
Daniel: Turkish Waffles are a must. The Turks took what we look at as a mostly breakfast food and turned it into a snack/desert on the go. The Turks take a waffle, spread on a layer of chocolate, stuff it full of all sorts of delicious fruits and nuts, then fold it into a cone shape. The best place for these wonderful waffles is in Bebek, Istanbul right along the shore of the Bosphurous.