What makes studying abroad in Beijing a unique experience for students?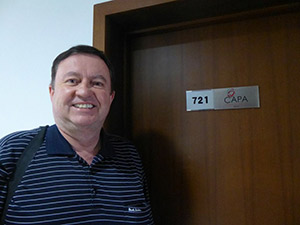 Colin: Beijing combines a long history as an ancient capital (with many sites to help bring this to life) with a leading contemporary role as a mega-city in the world's 2nd largest economy. It is where the past meets the present and plans the future, in what many observers regard as Asia's Century.
How can students add to this experience by also partaking an internship?
Colin: An internship in typically a Western-Chinese joint venture gives study abroad students a chance to live and work the life of a Beijinger, make local friends and get to know another area of the city of 20 million people. Internships are an option on a part-time basis for 15 or more hours a week alongside the academic program. Students need not have any prior Mandarin study, whether for regular academic program (beginners through advanced levels), or for internships component, though it is welcome as is some work experience even if in a US campus setting. Taking an intensive elementary Mandarin course as part of the program is recommended but not required. For placements, students need to complete a focused resume, a covering letter, and show why they are suited for available fields.
What can you tell us about the culture in Beijing?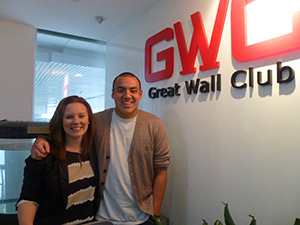 Colin: Beijingers are proud yet friendly people who work or study very hard in a challenging mega city but one worth mastering. Not that much English is spoken but students soon pick up some survival Mandarin and local staff help navigate the city and solve any problems. The local language, Mandarin, is also the National language and Beijing is rarely off the front pages of international news. One senses a city of political power, with strong security and important events taking place. Chinese festivals are robustly and extensively celebrated here. The capital is awash with all varieties of Chinese restaurants reflecting cuisine from different regions. Western and other Asian food varieties have developed especially around university campuses with a good intake of foreign students. Workplace culture will introduce students to key concepts in doing business in China - face, Guanxi, hierarchy and other important knowledge.
What are some extra-curricular activities participants enjoy while studying/interning in Beijing?
Colin: Following on with navigating the city, staff, through the CAPA MyEducation program, help students engage in a range of activities connected to courses and themes in Beijing. These include faculty-led visits to the Forbidden City, the Beijing Urban Planning Exhibition Hall, the Temple of Heaven, the Summer Palace, the Great Wall and much more, including accompanied on several activities by local students as CAPA Cultural Companions. In the Semester version students also visit the mega city of Shanghai for 3 nights and a day excursion to the municipality of Tianjin.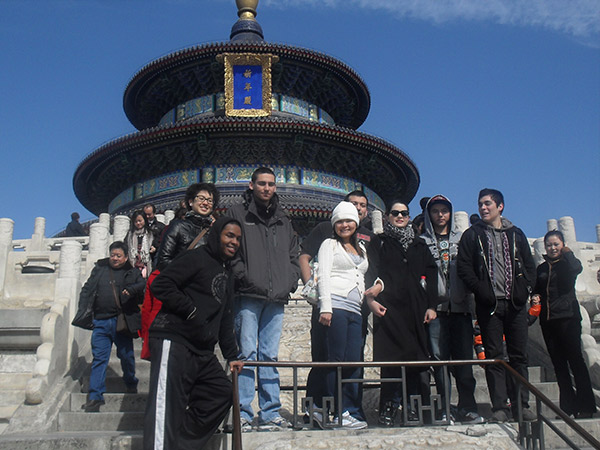 What is one piece of advice you would offer someone considering studying/interning abroad in Beijing?
Colin: Do NOT be put off by having no Mandarin or not feeling one is a linguist. CAPA staff will help students through this challenge - and remember that the program offers the option to begin Mandarin and/or take key courses taught in English by a Western-Eastern faculty team. Students can limit exposure to survival Mandarin and learn in English. It is accessible to all.