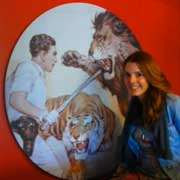 How was your flight?
Sophie: The flight was great, but quite exhausting as it took me 22 hours and I had a stopover in Hongkong.When I arrived in New Zealand the weather was great, and I was glad that a driver from New Zealand Internships picked me up and brought me to my accommodation.
What would you say about your accommodation?
Sophie: It's fantastic! The house is so big and my roommates are really nice; they were there when I arrived and already cooked something for me. It is great to arrive at a foreign place and having someone who directly cares about you.
What do you think of your personal introduction?
Sophie: That was very helpful. NZI told me what I have to pay attention to and have to do in the beginning. Besides, I got so many information about Auckland and New Zealand that I was quite in the picture of what the country has to offer and what I can do during my stay. Also, I like that they organise several trips, so you get to know other interns very easily.
Tell us about your internship:
Sophie: I am actually studying International Business and Management in Maastricht, in the South of the Netherlands. At the moment, I am doing my internship at an animation house on the north shore of Auckland, in Takapuna. There are 10 to 15 people working in the company and I really like the atmosphere in the office. The tasks that I have to do vary from week to week and it is great to always have new challenge and new subject to work on. Basically, I am responsible for specific market research, planning, preparing and organizing meetings, and generally assisting the office manager.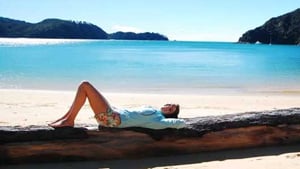 What do you think of New Zealand from the point of view of an employee?
Sophie: New Zealand is much more easy going than the Netherlands. Back home, it is all very strict, people are always in a rush, and one deadline is after another. Generally saying, people are also way friendlier and the working atmosphere is way better.
What do you do in your spare time
Sophie: One of the main reasons for coming to New Zealand, of course besides the internship, was travelling. During the weekends, I explore the North Island and rent a car with my friends. In two weeks, I am off work for two weeks and will fly to the South Island. I am sooo looking forward to see amazing things.
One last statement...
Sophie: I am really happy that I arranged my internship through New Zealand Internships. They helped me in everything and always had information about activities. So if there was something going on in the city, the posted it on Facebook so everybody could join. And the trips are a nice way to get to know other interns with the same interest. That way it was really easy to make new friends from all over the world.