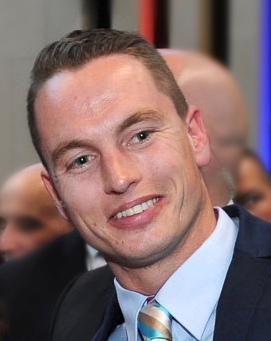 Tell us more about your role at New Zealand Internships. What's your most enjoyable aspect of the position?
Marcel: At New Zealand Internships I am in charge of all internship placements. The best part of the job is the feeling that I am giving away lifetime experiences.
An internship in New Zealand is for most of our candidates a once-in-a-lifetime opportunity and making their dream come true is just amazing!
Do interns need prior work experience to apply for an internship?
Marcel: This depends on the industry, but overall we are able to assist everyone. We are experts in finding hard to source internships all around New Zealand so if you are unsure just send us an email and we will let you know your possibilities.
What makes interning in New Zealand a unique experience for participants?
Marcel: New Zealand has something for everyone. With it's extreme sports, beautiful scenery, fabulous festivals, superb food and wine, friendly locals, and thriving economy, this is a country that knows how to have a good time.
New Zealand is commonly known for it's outstanding rugby team, The All Blacks, and for the filming location of The Lord of the Rings and Hobbit series. New Zealand doesn't have any dangerous animals and is ranked one of the safest and best countries in the world.
The North and South island both have hauntingly beautiful scenery along with exciting activities. Bungee Jumping, Sky Diving and Zorbing are a few extreme sports on the wide range that New Zealand offers.
What can you tell us about the workplace culture in New Zealand?
Marcel: We assist with placements all around the country. But let's focus on the biggest city - Auckland, home of New Zealand Internships - Auckland is a vibrant city constantly pulsing with life. As the most populous city in New Zealand, Auckland is home to over 1.3 million residents or 30 percent of the country's population.
Auckland offers various opportunities; world renowned surf locations are an hour's drive away, a progressive business economy with available internships, multiple universities with student life, leading tourism industries and opportunity for new experiences.
New Zealand is very modern and will provide a professional experience if your internship is in one of the cities, Auckland, Wellington or Christchurch. Outside the big cities you will find some more laid back placements. So yes, New Zealand has possibilities for everyone!
Anything else you would like to share?
Marcel: Yes, if you have any doubts/questions or would like to hear more about my experience in New Zealand or with New Zealand Internships, please don't hesitate to contact me!