What factors influenced you and your teens to choose The Leap's program in Tanzania?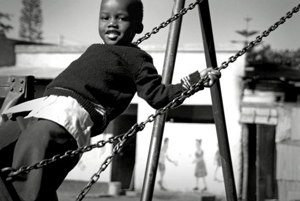 Lisa: My son, Alex, started planning his gap year in his junior year in high school. He is a very thorough person and spent a lot of time researching and planning his trip.
He came upon The Leap in 2008 and found that The Leap offered the most variety of activities with each of their destinations.
Alex knew he wanted to go to Tanzania, knew he wanted to help children, knew that he want to go on a safari - all of which The Leap included on this trip. Alex compared The Leap's program with many others within the U.S. and outside of the U.S.
The Leap offered the best accommodations and meal plan. He also liked knowing that The Leap has their own ground transportation to take them to all of their activities. Price wise, Alex felt that he was getting the most for him money with The Leap.
Knowing that more than half of the money spent on the program went right back into the community he stayed in was also very important for him to know.
How well do you think The Leap met any concerns of parents?
Lisa: As parents, my husband and I felt the closeness from The Leap from our first email. We were nervous to have our 18 year old hop on a plane by himself to Nairobi and make a connection to Kilimanjaro and expressed our concerns to The Leap.
While most of the students at the time were traveling together from London, Alex was traveling from the U.S. by himself. The folks at The Leap understood our concerns and assured us that Alex would be met at the airport and we would be contacted when he arrived - which is exactly what happened.
The emails continued from The Leap over the next few days letting parents know how the group was getting acclimated to their new home and what they were doing.
Were you able to communicate and stay connected to your teen during their program participation?
Lisa: Alex found an internet cafe during their free time and would email us and skype us on occasion. It was a lot of fun watching them on Facebook and reading the Tanzania blog that is posted on The Leap's website.
The Leap is a family owned business who have all traveled extensively to each destination as well as having their own kids who have traveled on their own. They understand a parent's concern and we were frequently updated on our child's status.
How has the trip impacted your teens' future?
Lisa: Alex continued his travels after his time with The Leap ended and returned home in the summer of 2010. He started college in the fall and changed his major from graphic design to Anthropology with a minor in African Studies.
He is continuing on for his master's at CTU in South Africa with plans to continue his work in health management in the area. In 2012, our daughter, Taylor, also traveled to Tanzania with The Leap. She went on the six week program in July, unlike Alex, who went on the ten week program in January of 2010. Taylor's experiences with The Leap were just as amazing.
Both Alex and Taylor formed strong friendships with others who were in their program and have traveled to England to visit and reciprocated with friends visiting us here in Vermont. Our kids came home with a better understanding and appreciation for what we have here in our country as well as an appreciation of how vast and beautiful the world is.