Why did you pick this program?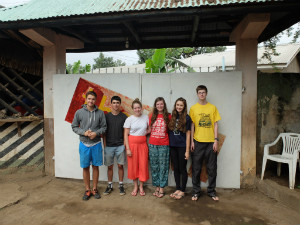 I picked the Tanzania program with The Leap firstly because there was an option of a media internship, which ties in with my career aspirations, and international experience is invaluable. However, after volunteering in Uganda previously with my school in 2013, I was really keen to go into more schools, meet more kids and help improve their learning environment.
I also wanted to be challenged and the variety of activities on this program certainly allowed for that, ranging from teaching to tree planting.
There also seemed to be a brilliant selection of additional activities after project work and on the weekends, and the promise of a safari in one of the greatest national parks in the world (the Serengeti) definitely pulled me in.
I also loved that you go out, work with and return as a group on The Leap programs, which added a sense of security for me as well as letting me experience everything with like-minded people.
What do you wish someone had told you before you went abroad?
I had some concerns prior to traveling about my safety in Tanzania. However, you live with a group of locals who are all lovely and prioritize your happiness and welfare, and you also have a project leader and driver who accompany you everywhere.
The town in Arusha, where you spend most of your time, is also very close and accessible with a big supermarket where you can buy all your necessities so you don't need to bring as many toiletries as I did! In addition, internet cafes are found in most locations so it's easy to stay in contact with people back home.
However, I wish I'd brought more deet/insect repellent as we got through it very quickly and it's very expensive out there!
What is the most important thing you learned abroad?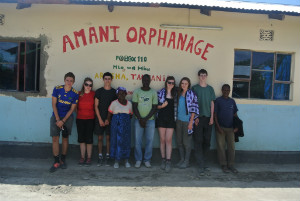 I learnt to be independent but also incredibly resilient. At times, the project work was very challenging, and in particular, the three days of tree planting in Moshi. The heat was stifling and continuously digging, planting and walking to collect water really takes a toll on you!
The heat often impacted our mood and work, but when we were in schools, we could see the children we would be directly affecting with our work which helped us push on. It was different with the tree planting, out in a field with nobody but ourselves around, and so I really learnt to find an inner strength and keep going, which I feel will help me overcome problems and struggles in the future.
Independence was also key, as we had to plan our activities, handle budgeting and also be respectful of the culture.
What was the hardest part about going abroad?
It was definitely being away from my friends and family for so long. You do bond with everyone you're out there with, and the project host's family make you feel like you're at a home away from home, but it's not the same as being in your own kitchen eating meals you're used to with people you're used to.
However my parents always said how proud they were of me when we visited internet cafes, and for the most part, homesickness was only ever a background feeling.
However, it did come into play when I was sick - once with malaria and another time with a gut infection. That's when you really want your Mum! The group were all really lovely though, and, suiting with apparent Tanzanian tradition, the cooks supplied me with lots of their miracle cure - freshly squeezed orange juice!
What's your favorite story to tell about your time abroad?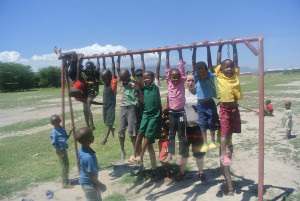 There are so many, but one that always gets a good reaction is when we went to a football game in Dar es Salaam between two local teams. After the game finished, and Simba (the team we'd supported through wearing red) won, we went outside the stands and were bombarded by locals wanting to take pictures of and with us!
It was a crazy, bizarre experience, and not the first time we said we all felt like celebrities; sometimes we'd enter classrooms and the children would jump out of their seats, onto the tables, screaming and shouting in happiness! This is something none of us could ever get used to.
What made this experience unique and special?
Definitely the people. From the project leader to the cooks, from the project host's two little girls to all the children we met at the schools and orphanages, and of course the other five volunteers I shared it with, they supplied me with some of my best and most cherished memories.
You get to see so much of such an incredible country, moving around and constantly allowing your eyes to be opened just a little bit wider.
I saw spectacular waterfalls, visited a real Masai village, saw a group of lionesses take down a buffalo, attended a Tanzania church service, slept in a guesthouse with a view of Mount Kilimanjaro, and alongside all of that we got reaped with praise and thanks everywhere we went.