Why did you decide to volunteer with The Leap in Africa?
Africa is one of the most diverse countries in the world. I grew up there so I am intimately aware of the problems caused by a rapidly growing population.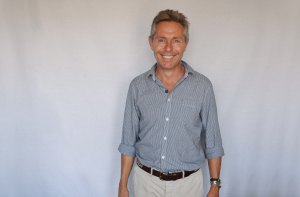 Essentially the population has tripled in about 15 years and most of the population have migrated to the main cities, creating hugh slums, where 1000's of families live in abject poverty.
Volunteering in Africa is therefore both immensely rewarding and effective to the local people, especially children, because assisting them with education is the quickest way out of poverty. Volunteering usually comprises of working directly with a local community who have agreed for you to be there and decided what their priorities are.
The Leap works at grass root level - as the volunteers themselves are aged between 18-22, so we focus on things like teaching children: reading, drawing, playing, hygiene(brushing teeth etc), sport and some basic building work such as improving classrooms etc.
What makes this volunteer abroad experience unique and special?
The Leap's volunteer experience allows us to spend time on different projects in different locations so travelling and contributing go hand in hand. For example in Tanzania you can volunteer in the bush and then at the coast meeting different communities as you go and making in difference to a variety of life changing projects.
10 weeks is a long time to stay motivated so it's nice to have variety and also to have time in the evenings and weekends to relax and explore.
If you could go back and do something differently, what would it be?
Prepare myself for the tempo, things happen slowly at the coast, 'pole pole' (slowly slowly in Swahili) as they say. But hey it's boiling hot so why rush. As a result I would take each days as it comes, this worked pretty well as most days different from the next, not in a massive way but there was always something new to look forward to so we all remained excited and fresh.
What most surprised you about the experience?
I guess we were all surprised at how keen the local kids were to learn in general, really attentive and eager, they understood how important education was, much more so than people from our own culture.
They were tough, young kids of 5 walking 1-2 miles in the heat with simply a old plastic bottle with some water in it, very little food at lunch, yet they always turned up cheerful and full of beans. That inspired us all.
Whilst they have little or nothing materialistically to speak of they were inventive--they made football games with 20 plastic bags tied together as a ball! This taught us that in Africa imagination, family and friendship are everything, people genuinely look out for each other as there is no social services or state safety net.
I can't recall more than a few occasions when people didn't seem happy, that had a big impact on us all, happiness isn't what you have it's what you are.