Why did you decide to find a teaching job through Footprints Recruiting?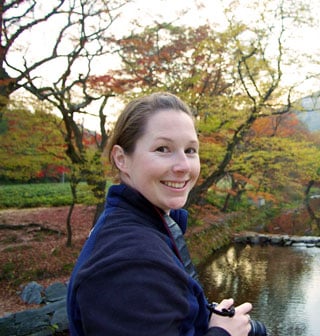 Stephanie: While living in Australia in 2011, I had decided that I wanted to continue my work abroad experience somewhere in Asia. I had originally considered teaching in Thailand, but after doing some research a friend recommended teaching in South Korea. My first reaction was "yeah right, not happening."
After looking into it, I was impressed by the benefits of the program. For me, the decision had to be worthwhile; things such as a secure job, good pay, and the opportunity to travel as well as bring money home after my contract. A different friend had actually taught in Korea, and recommended Footprints Recruiting.
I immediately got in touch with them, completed the first interview, and was really pleased with the people as well as the support they provided so I continued the process with them. In addition, compared to other recruiters they had a detailed and organized website, and all the reviews were generally positive. Since they were much more familiar with the whole application process, I felt like I had nothing to lose.
What made this teach abroad experience unique and special?
Stephanie: Teaching in Korea has been unlike any experience I have had traveling or working abroad elsewhere. The most immediate difference was the language barrier, and I have since become very good at charades. I have picked up Korean words here and there, but nothing even close to conversational. Bringing that language barrier to the classroom has been one of my biggest challenges (especially when I have no co-teacher), but so rewarding when you are able to break that wall down with your students. I have had the privilege of meeting some awesome people both Korean and foreign, as well as visiting many incredible places all over Korea.
Additionally, I was very lucky in my school placement, my co-teachers at all three schools have been very helpful; and being in the middle of the country has allowed me to travel easily on the weekends. Korea has further deepened my passion for traveling, and learning about other cultures. One thing I did not expect to encounter was the inevitable "Korean Surprise"; this is when situations take a complete 180 in a split second, out of nowhere. For example: "Oh I'm teaching 1st and 2nd graders? With no co-teacher?" Surprise! It does and will happen, guaranteed. But these moments have taught me to just relax and go with the flow, something I think is very important when you are in unknown territory.
How has this experience impacted your future? (Personally, professionally, academically, etc.)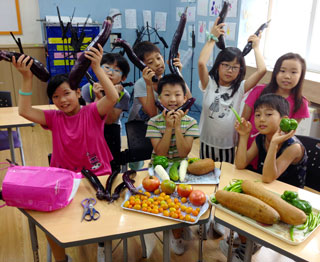 Stephanie: I came to Korea with three goals in mind- to gain teaching experience, travel, and save money. All of which I can say have been accomplished so far 9 months into my 12 month contract. I have been playing with the idea of becoming a teacher in the states, and teaching abroad has given me a peek into this career.
Obviously, it's going to be a bit easier at home without the language barrier. Don't get me wrong though, teaching still has its ups and downs wherever you are and there is no easy road. But, on those good days it is so rewarding to be in the classroom so it is a possibility I am considering when going back home. Looking forward I am applying to go back to get my Masters in Marine Biodiversity and Conservation so that I can keep my options open of either working in the field or teaching at a private school.
Besides that, I am also looking to continue with photography as a side business, a hobby that has turned into a passion through traveling. Personally, this experience has been a real time of growth and self-reflection. Having a long distance relationship has probably been one of the hardest things to do over this year, but it has strengthened our relationship to a whole new level. I guess my grandma was right when she said "Distance only makes the heart grow stronger."
While it hasn't been easy, it can be done and makes coming home all that more exciting. Plus, I could not have done this without the support of my boyfriend, family, and friends. Experiences like this really help put what is important in your life into perspective.
What is one piece of advice you would offer someone considering teaching abroad in South Korea?
Stephanie: If you are considering teaching abroad in Korea, do it. I believe living abroad is an opportunity not enough people take advantage of. Even if it is not in Korea, teaching or working abroad looks great on your resume, and is an unforgettable life experience. I would highly recommend using a recruiter as they know the process, and there are many steps along the way that can get confusing and intimidating. I have not met one person who has regretted their decision to teach abroad, the worst-case scenario being you quit and go home.
Regardless, it's an experience worth doing if you are considering it so don't second-guess yourself. Also, be prepared to get homesick; it's completely natural. You just have to stick it out. I recommend getting out of the house, and even out of your town on the weekends, meet new people and see new things. Keeping your journey fun and refreshing will remind you why you came, and I guarantee your hometown will be just how you left it when you return after your contract.